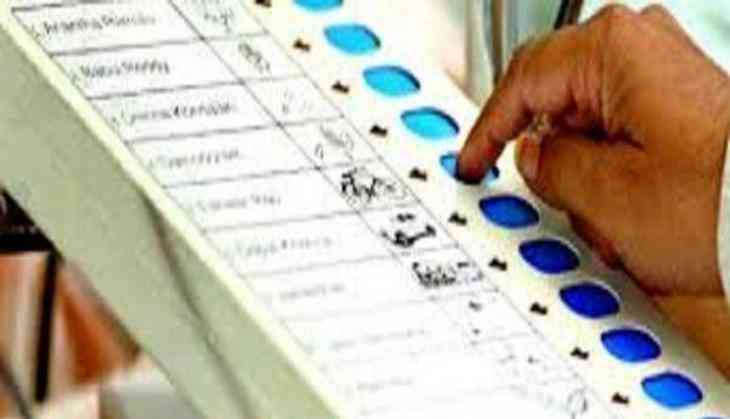 The Election Commission on 9 May said the Aam Aadmi Party (AAP) demonstrated in Delhi Assembly on prototype Electronic Voting Machine (EVM) and not on Election Commission of India Electronic Voting Machine (EVM), sources said.

This comes after AAP MLA Saurabh Bharadwaj earlier in the day at a special assembly session of the Delhi Assembly demonstrated how EVMs can be manipulated.

He showed how simple it was for an engineering graduate such as himself to rig a voting machine, and challenged scientists to prove him wrong.

AAP convenor Arvind Kejriwal had blamed the party's loss in Punjab to the rigging of voting machines.

Bhardwaj, who told the assembly that he had a BTech degree in computer science and that he had worked on microprocessors and micro-controllers, said, "An ordinary engineering graduate like me can manipulate an EVM by working on it for just 10 to 15 days."

Conducting a mock poll on an EVM machine, Bhardwaj demonstrated how despite giving two votes each to various parties, the finally count showed that the votes of some parties had been transferred to one party.

He said this was possible with a secret code that is assigned to every constituency. Bhardwaj claimed that before voting begins the election officials show that everything is done fairly but after 10 am, they activate the code, which ensures that all votes cast thereafter would go to a particular candidate.

"All it takes to rig an EVM is to change the motherboard. All it takes is 90 seconds. It's outrageous," Bhardwaj said, explaining that a "manipulator" enters the polling booth early into voting and enters a unique secret code that ensures that all votes polled thereafter that would go to a selected candidate.

The Election Commission has been claiming that EVMs are tamper-proof and had challenged that it be proven otherwise by parties making allegations about rigging.

Bahujan Samaj Party supremo Mayawati had also claimed that the Bharatiya Janata Party's (BJP) resounding victory in Uttar Pradesh was gained by tampering with EVMs.

She had pointed to the BJP's vote share in Muslim majority areas to substantiate her argument that that it would not have been possible for the saffron party to get that many votes in those areas, if not for EVM fraud.
-ANI