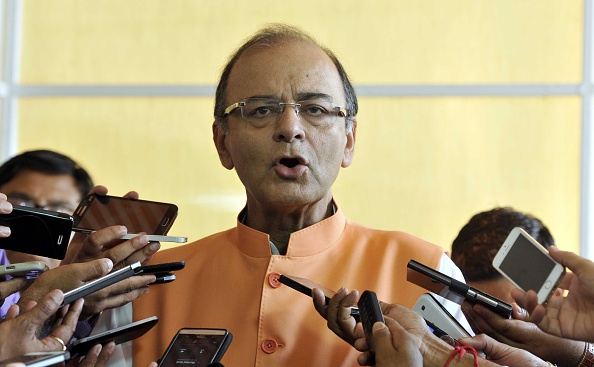 Prime Minister Narendra Modi is a "role model of leadership" and dynastic politics stands no chance to succeed against him as he represents merit, Finance Minister Arun Jaitley has said, describing rise of the top BJP leader as "stunning and incredible".
"He is a fast learner. He learns something new daily. His biggest strength in politics is that he is an excellent communicator and orator. All this has created a huge charisma around his personality," said the finance minister.
In an article on the Prime Minister in a special issue of Marathi Daily 'Tarun Bharat', an RSS mouthpiece, his close associate writes that Mr Modi is being targeted by dynastic forces because of his success.
"And it is clear that the politics of dynasty stands no chance because (PM) Modi represents merit which is the buzzword in today's world and politics," Mr Jaitley said in the article.
The issue that focuses on the leadership of Mr Modi and is titled 'Mahanayak' will be out on Tuesday.
Other senior BJP leaders, including Union Ministers Nitin Gadkari, Suresh Prabhu, Manohar Parrikar, Smriti Irani and others have also contributed to the issue.
The Finance Minister says that Mr Modi's another characteristic was the way he communicates.
"Traditionally, leaders use media to reach out to people, however, Modi doesn't do like it. He reaches out to the people directly," he said.
That is why, perhaps, whenever media starts "misinformation campaign" against him, he easily counters it by directly reaching out to the people, Mr Jaitley said.
Mr Jaitley said that the Prime Minister leads from the front with a clear vision. His command over administration, ability to lead from front, the knack to take work from colleagues and officials while himself working, his stamina for work... all these qualities have made him a role model of leadership for us," he said. The prime minister always insists on meeting deadlines, he added.
-- PTI