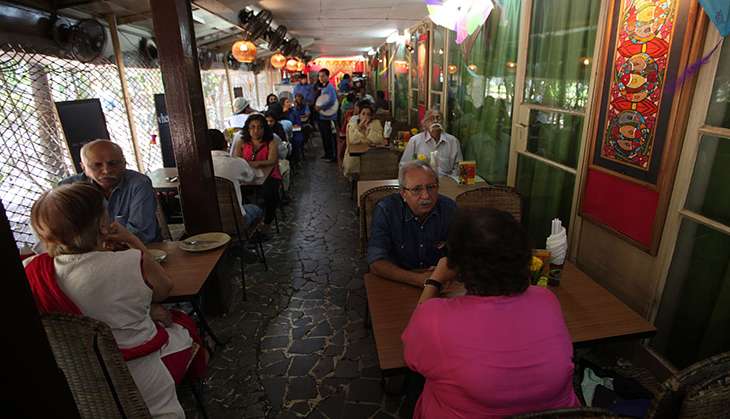 The National Restaurant Association of India (NRAI) in its support to levy service charge cited judicial precedent. The NRAI, following the Centre's decision of optional service charge, issued a statement which said that customers are free not to eat at a restaurant if they did not wish to pay the service charge levied by it.
The government had earlier said in the Parliament that the authorities could act against those levying a service charge without the knowledge and consent of consumers on charges of indulging in "unfair trade practices".
According to a media report, NRAI has said that levying service charge was a "common and accepted practice" that was "recognised as such" by various government departments.
The Union consumer affairs ministry on Monday issued a statement which asked the states to ensure hotels and restaurants to display information on optional service charge.
The ministry said the service charge was deemed optional because customers filed complaints saying they were being forced to pay service charge, in lieu of tips, of anything between 5% and 20% "irrespective of the kind of service provided".
The ministry said the Hotel Association of India, when asked for clarification, replied that a "service charge is completely discretionary" and a customer could have it waived, reported Times of India.
Commenting on the governments new order, TOI quoted NRAI president Riyaaz Amlani as saying, "The act stops us from indulging in any unfair method or deceptive practice. We clearly mention the service charge we levy on our menus. We are not indulging in any unfair trade practice."
"This is all part of a bill on which the restaurants pay VAT while the employees pay income tax. It also does away with cash tips."
Amlani said many restaurants would politely ask customers if they were willing to pay a service charge and, if not, tell them they would have to dine at a place that didn't levy one.
Chef and restaurateur Manu Chandra, who runs Monkey Bar outlets across India, said, "Rentals, competition and salaries are rising. The restaurants will have to take a couple of days to work on alternate ways to meet these costs," a daily media quoted him as saying.
Kabir Suri of Azure Hospitality said since service charge was based on customer discretion, diners would willingly reward good service.
"Service charge is always discretionary and ranges between 5 to 20%. The worldwide thumb rule customers follow is 10 to 15%, and if you are not happy you may not pay as well. We feel if customers are overall pleased and looked after, they are likely to continue as per their comfort level," he said.