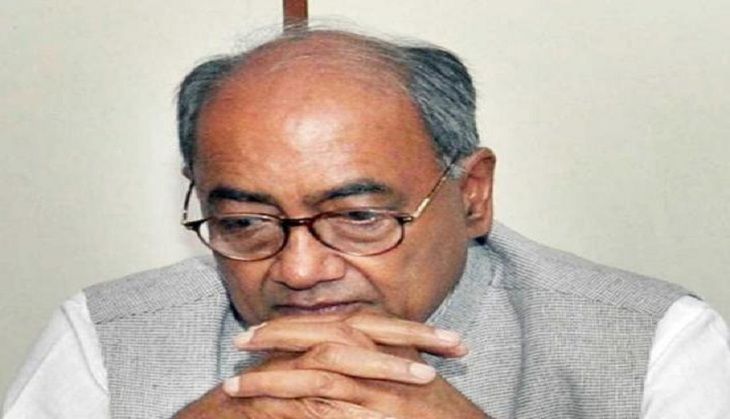 The Congress on Thursday launched a blistering attack on Prime Minister Narendra Modi and Union Home Minister Rajnath Singh after Sadhvi Pragya Singh Thakur got a clean chit in the 2008 Malegaon blast case.
"This is my accusation on Prime Minister Narendra Modi, Union Home Minister Rajnath Singh and the Central Cabinet, who are trying to save people who belong to Sangha, involved in terror activities by putting pressure on police officers and the NIA," Congress leader Digvijay Singh said.
"I have been saying this from the very beginning that the people from the RSS and those influenced by its ideology are involved in terror activities," he added.
Stating that the chargesheet mentions that the investigation conducted by former Maharashtra ATS chief Hemant Karkare was flawed, the Congress leader expressed his disappointment over the fact that even martyrs are under suspicion during the rule of the NDA regime. "The person, who gave his life fighting for the glory of the nation, is now being framed as a person who tried to falsely implicate the accused. But don't malign the name of Shaheed Hemant Karkare."
Singh also said that the Centre wants to protect the Malegaon convicts. "We also know that you have been in contact with all who have been involved in the terror attack, but my appeal to the Centre is please don't accuse Hemnat Karkare of wrongly implicating the Malegaon convicts," he added.
Training his guns at the Home Minister, Singh wondered whether this was the reason for the extension given to the NIA director. "This a matter of pity that the National Investigative Agency, which was formed to probe matters of terrorism, is now saving the perpetrators involved in terrorism," he said. "This is highly regrettable that Hemant Karkare's deeds in the case are being criticised," he added.
The Congress leader's remark came after the NIA filed a chargesheet before the Mumbai Special Court in connection with the 2008 Malegaon blasts case.
The NIA has dropped charges against Sadhvi Pragya Singh Thakur in the case. The Malegaon 2008 blast was the first case in which Hindu extremists, including Lt. Colonel Prasad Shrikant Purohit and Sadhvi Pragya Singh Thakur were chargesheeted in 2009 by the Maharashtra Anti-Terrorism Squad.
The NIA took over the case in 2011.
-ANI