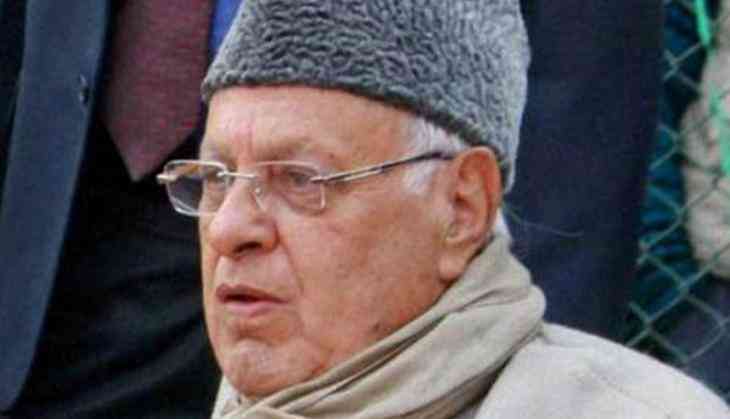 'Don't expect this from senior politician': BJP slams Farooq for Kupwara remark (ANI)
Asserting that the remark made by National Conference leader Farooq Abdullah on Kupwara attack was 'most unfortunate', the Bharatiya Janata Party (BJP) on Sunday and said that such kind of irresponsible remark is not accepted from a senior politician like him.
'Farooq Abdullah has clearly lost the plot. This is not what we expect from a senior politician. One need to understand that the soldiers lost their lives saving civilians and the situation was as vulnerable as Sukma, he should at least appreciate what the jawans did,' BJP leader Shaina NC told ANI.
Another leader S. Prakash told ANI that the as a lawmaker Abdllah should not make such remark.
'Both the incident of Sukma and Kupwara are identical. They both are terror activities, either in the name of Naxal or in the name of terrorism. One should not differentiate between the two. Farooq Abdullah must realize this,' he said.
Earlier on Saturday, Abdullah courted another controversy by saying, 'The noise is not so much about 25 CRPF jawans getting killed in Chhattisgarh, rather, the noise is about three army men killed in Kupwara. They are beating the drum to increase hatred towards Muslims, please keep this in mind.'
'Nowadays, new tricks are being played, be careful. This is not an attack on particular sect of people, but on all of us,' he added.
The former Jammu and Kashmir chief minister also slammed the Centre for banning the Internet and other social media services in the Kashmir Valley.
'I called on the government and told them don't take such types of measures. They are mistaken that the by imposing the ban, conditions will improve. The situations will not improve until and unless talks are not held with all. They think they can suppress us with force. The more they try to suppress it, the more fire it will create,' he said.
-ANI