In a major Pulwama revenge taken by the Indian Air Force on Tuesday early morning by dropping 1000 kgs bomb on the terror camps across PoK with the help of IAF Mirage-2000.
As per the reports of ANI, Indian Air Force sources revealed that as many as 12 Mirage 2000 jets were used for the air strike operation, which helped in dropping 1000-kilogram bombs on the Jaish terror launchpads across the Line of Control, which led completely destruction of the camp in Balakot sector of Pakistan.
As per the media reports, Indian Air Force pilots have been returned successfully by killing 200 to 300 people in Pakistan.
Also, Pakistan army spokesperson, Major General Asif Ghafoor also confirmed the attack but, he added that no casualties or damage have been reported.
Once again! Mirage 2000 proven itself to be the successful aircraft of the Indian Air Force. The Indian Air force jet came in limelight since its successful mission during the 1999 Kargil War.
During the Kargil War, the aircraft played a decisive role and proved itself to be a hero.
Here's why Mirage 2000- 'The Real Hero':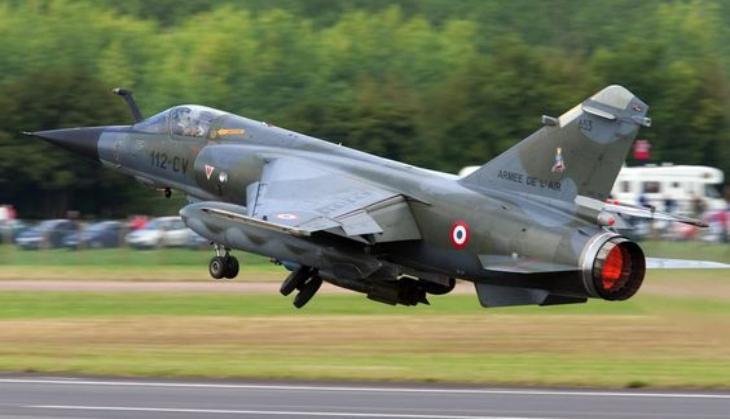 Indian Air Force has several new-age fighter jets like Sukhoi Su-30MKI and MiG 29, Tejas LCA. Still, Indian Air Force uses Mirage-2000 again for the unprecedented cross-border strike.
There is no doubt that Mirage is one of the most versatile and deadliest aircraft that our IAF have.
It was first commissioned in 1985 and it was developed by Dassault Aviation.
IAF also gave the name to Mirage as Vajra which means lightening thunderbolt in Sanskrit.
Dassault Aviation developed the aircraft and Mirage 2000 took its first flight in 1978 and was inducted in the French Air Force in 1984.
Mirage-2000 is a single-engine fourth-generation jet fighter which was manufactured by Dassault Aviation.
However, after the successful performance of the plane during the Kargil War, the Indian government had made an additional order of 10 Mirage-2000 planes in 2004.
Further, in 2011, a contract was signed to upgrade the Mirage 2000 jets to Mirage 2000-5MK, which was brought in 2004.
With upgradation of the jet fighter plane, the life of the jets also increased and it can be served till 2030.
Also read: Pulwama Revenge: IAF drops 1000 kg bombs on Jaish terror camps across LoC