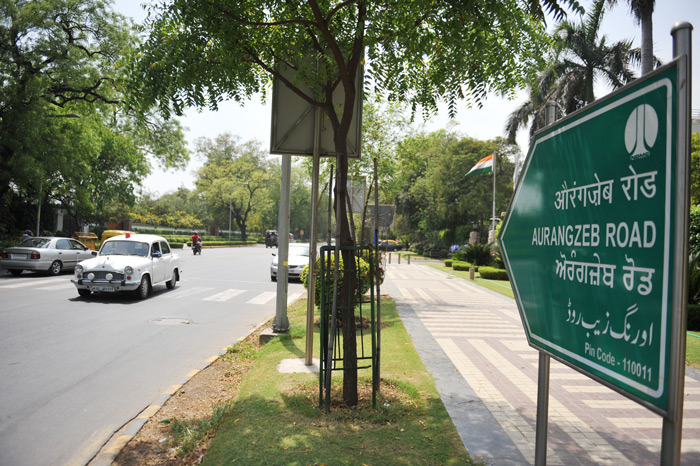 Many historians and some politicians have raised objection to New Delhi Municipal Corporation (NDMC) renaming Aurangzeb Road situated in Lutyen's Delhi after former president APJ Abdul Kalam calling the move "politically motivated" and "devoid of any sense of history."
The NDMC on 29 August renamed Aurangzeb Road on the grounds that the Mughal ruler was "known for his dictatorial rule and the suppression of his subjects."
Interestingly, the Mughal emperor, who ruled for 49 years, has close to 200 prominent places named after him across the country.
We take you to a tour of all the places where Aurangzeb's name appears.
According to 2011 Census data, at least 177 towns and villages in India carry his name, reports The Indian Express.
There are 63 places that have Aurangabad as its name; 48 of these are in Uttar Pradesh.
Auraganpur or Aurangapura together make for 35 places.
There are three places known as Aurangnagar .
Thirteen places called Aurangzebpur.
Seven places known as Aurangpor and one Aurangaber.
Uttar Pradesh alone has 114 places that have the Mughal emperor's name.
Bihar with 12 places is third on this list.
Now there are demands of renaming the city of Aurangabad in Maharashtra that was set up by the ruler himself in 1653.
You can read The Indian Express report here