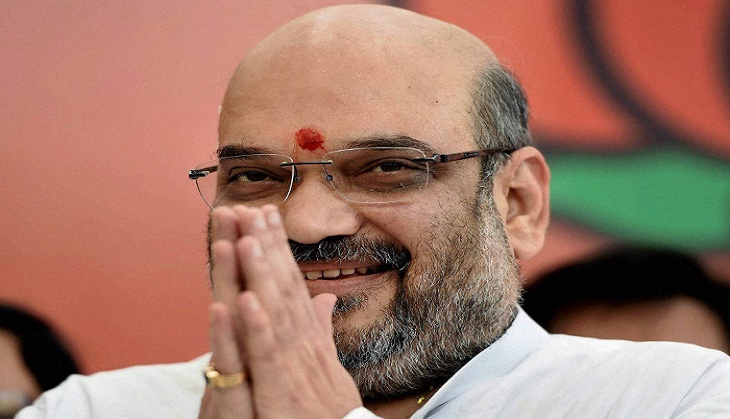 Acharya Narendra Giri, head of the All India Akhara Parishad, a body of sadhus, said on Thursday that the Ujjain Simhastha, one of the four legs of the Kumbh Mela, should not be used as a political tool.
Giri was referring to the planned visit of BJP president Amit Shah on 11 May when he, along with Madhya Pradesh chief minister Shivraj Singh Chouhan, Union ministers Thawarchand Gehlot and Narendra Singh Tomar, party MP Nandkumar Singh Chauhan and sadhus affiliated to the right wing VHP, will take what they are calling a 'dip of harmony' with Dalit and tribal devotees to show that the BJP is not casteist.
"We sadhus have no caste system," said Giri. "At Simhastha, all are treated as equals."
About one lakh Dalits and Adivasis from 47 Scheduled Castes and Tribes are expected to take a holy dip in the Kshipra river on 11 May, according to The Telegraph. Shah and his party will join them and then eat with them before addressing a convention in Ujjain city and participating in a mass meal.
Giri said everyone was welcome. "But my humble request is not to politicise the Simhastha," he said.
BJP sources in Bhopal said the plan to join the Dalits and Adivasis in the dip had been finalised at the highest level of the party. According to Ajay Pratap Singh, vice-president of the RSS-affiliated Deendayal Vichar Prakashan, the dip of harmony would be followed by a 'samarasta bhoj' (harmony lunch).