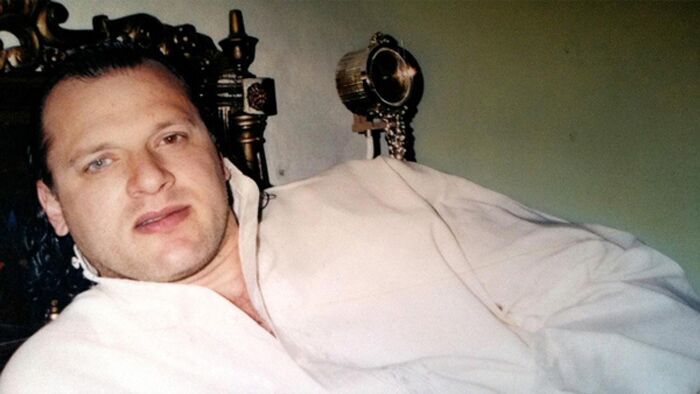 26/11 conspirator David Coleman Headley's statement to a Mumbai special court that Ishrat Jahan was a Lashkar suicide affiliate has resulted in a media frenzy.
For the uninitiated, Jahan, a 19-year-old girl from Maharashtra, was killed by a team led by DG Vanzara, in Gujarat in 2004. The Gujarat Police claimed that she was part of an LeT plan to assassinate then Gujarat CM, Narendra Modi. The police also claimed that the attack was intended to avenge the communal riots of 2002.
However, subsequent investigations by CBI and SIT revealed that it was a fake encounter. The case is still being heard. Vanzara, one of the accused in the case, is out on bail.
Now, Headley's alleged claims have brought the 11 year old Ishrat Jahan case back in the limelight. However, many raised questions on Public Prosecutor Ujjwal Nikam's line of questioning that led to Headley's claiming Jahan was a suicide bomber.
This is what he told the media after the third day of Headley's deposition:
"We gave three names for LeT's women suicide bomber to David Headley and Ishrat Jahan is the name he recognised."
Some journalists like NDTV's Sunethra Chowdhury and independent journalist Rana Ayyub, who had extensively investigated the Ishrat Jahan case tweeted about his line of questioning.
Headley: I cannot recall. Nikam: I gave you three options. Noor Begum. Ishrat Jehan and Mumtaz. Headley: Ishrat Jehan. (from the courtroom)

- sunetra choudhury (@sunetrac) February 11, 2016
And this is the brilliant line of questioning by our Padmashri Ujjwal Nikam which 'proves' ishrat a terrorist. pic.twitter.com/mNexuteU5P

- Rana Ayyub (@RanaAyyub) February 11, 2016
The Congress too has reacted to the focus of Headley's deposition turning from terrorism to a fake encounter, the legal battle for which is already on in the court of law.
Congress leader Manish Tewari said that Indian law does not allow fake encounters and therefore it was not right to try and extrapolate the testimony to justify an encounter which the CBI and the court-monitored investigation has found to be fake.
He told ANI:
"In this case, there was a court monitored investigation which came to a certain conclusion that the encounter was fake and a chargesheet has been filed against the accused persons. If they feel they are innocent, they will have their day in court. But to try and politically use Headley's testimony to try and say that fake encounter is justified does not wash"
Sandeep Dixit was even more speculative in his response. He said:
"Some people told me a few days ago what Headley would say. Surprising that they knew before hand. Many people said its a deal that was made, that Headley will name Jahan as a terrorist, needs far more probing; its suspicious."
Ishrat Jahan's family also reacted to the development. The Indian Express quoted Jahan's mother as saying:
"Has any new evidence come up now? Does he have anything to back what he is saying or is it the same old statement spouted out again. He had said the same thing before as well. The facts of the case have been proved in the courts. This is just a ploy by those guilty who are powerful to try and salvage their names"
On the quesion why Ujjwal Nikam questioned Headley about Ishrat Jahan, he said: "My questions to Headley weren't leading questions. NIA had already made investigations in this regard."
In 2011, when NIA had the opportunity to question Headley in the US, it was reported that the terror convict had named Ishrat Jahan as a LeT suicide bomber.