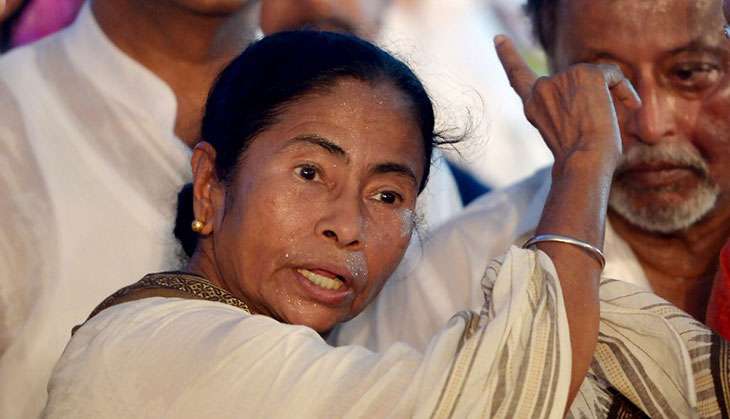 Mamata Banerjee's IndiGo flight from Patna to Kolkata was made to circle the Netaji Subhas Chandra Bose International airport for nearly half an hour - despite being low on fuel - as it waited for clearance to land.
Following the incident, her party members in Parliament on 1 December alleged that the airport had endangered the CM's life.
Upon landing, the plane was attended by fire engines and ambulances. TMC's Sudip Bandhyopadhyay emphasised that the plane was about to crash; they want to bring to notice that Mamata Banerjee's life was in danger.
According to media reports, the CM's flight took off an hour late from Patna airport and the plane had to hover for 30 minutes as there was congestion on the landing strip. Supporting the delay in landing, ANI quoted IndiGo as saying, "IndiGo flight from Patna to Kolkata had normal landing at Kolkata airport,flight was kept on hold due to air traffic." IndiGo added, "Misinterpretation by ATC controller led him to instruct fire engines&ambulances to be stationed at Kolkata airport."
"Captain at no stage declared a fuel priority or emergency. Fuel on arrival was more than minimum diversion fuel."
However, her party said that the Chief Minister should have been prioritised.
Union Minister Ananth Kumar in the Lok Sabha said that the security of Mamata Banerjee and other passengers is of serious concern.
Civil Aviation Minister Ashok Gajapati Raju commenting on the issue said that the DGCA has ordered a probe in the matter.
However, according to an NDTV report, the eastern chief of the Airports Authority of India, Sanjay Jain, said, "There was no conspiracy against the chief minister."
Also Read: DGCA orders probe into Mamata Banerjee flight delay row