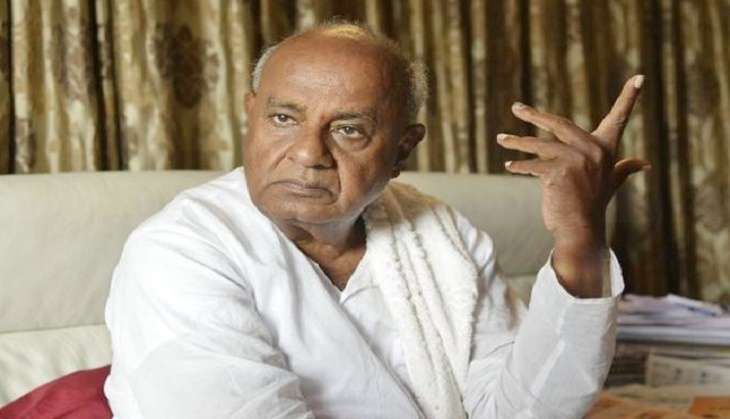 Even as the Karnataka government continues to defy Supreme Court's order on the Cauvery waters, former Prime Minister HD Deve Gowda on 1 October launched an indefinite hunger strike in front of the Mahatma Gandhi statue at Vidhana Soudha protesting against the "injustice" meted out to Karnataka in the Cauvery issue.
He began his protest, after paying floral tributes to the statues of BR Ambedkar and Mahatma Gandhi.
On 30 September, the Supreme Court had said that Karnataka is flouting the court's order to give water to neighbour Tamil Nadu and creating a situation in which the majesty of law is dented.
The apex court directed Karnataka to release of 6,000 cusecs of Cauvery water for six days. It further directed Karnataka to release water starting tomorrow for the next six days.
On 20 September, the SC directed Karnataka to release 6,000 cusecs of Cauvery water every day from 21 September to 27 September. Following the order, massive unrest erupted across Karnataka leading to the death of two. Several cars and buses were also set on fire.