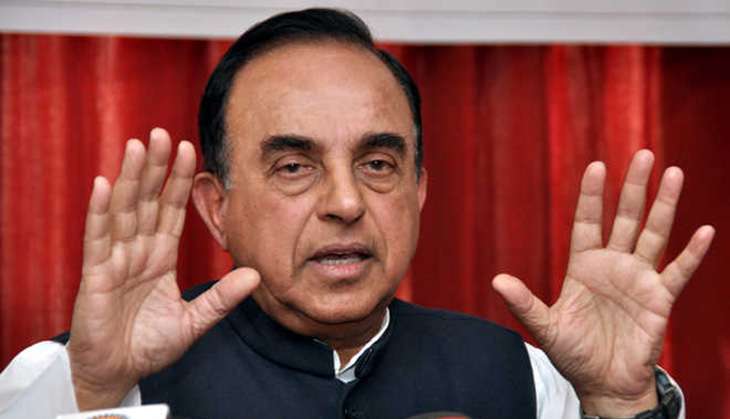 Bharatiya Janata Party (BJP) member and Rajya Sabha MP Subramanian Swamy on 19 November criticised Finance Minister Arun Jaitley for making haphazard preparations and accused Chief Economic Advisor Arvind Subramanian and Economic Affairs Secreatary Shaktikanta Das of not doing any work.
"We assumed that the delay after May 2014 was because preparations were going on, but now I find that the Finance Minister has made no preparations, everything is now ad-hoc. I raised the question of sending out Arvind Subramaninam and Shaktikanta Das, but Jaitley came to their defence and now we know they didn't do any work, somebody has to be responsible," Swamy told ANI.
Swamy, however, welcomed the demonetisation step taken by the government and said the move would play an important role in bringing down terror financing.
Also Read: Demonetisation: Kejriwal loses cool at reporter, questions 'honesty' & 'objectivity' of BBC Hindi
"But due to demonetisation we will get one-year breathing space for the terrorist operations which was based on money and counterfeit notes, so that is great game. The suffering of people is painful, but we can put up with it and I hope the Prime Minister also abolish income tax and make people happy again," he added.
Supreme Court on Friday warned that the situation may become out of control and may even lead to riots if the Centre fails to mitigate the cash crunch in the country.
"People are affected and they have the right to approach the courts. People are frantic. There may even be riots," observed a bench of Chief Justice TS Thakur and Justice A R Dave.