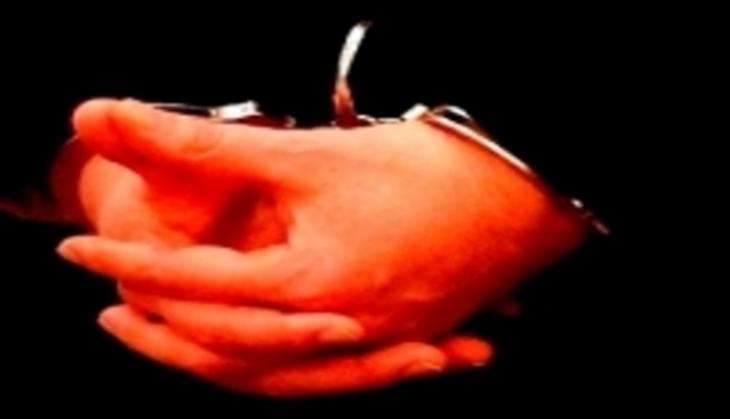 A special court has sought a report from Delhi Police on a plea by a private bank official, who was arrested by the Enforcement Directorate in connection with a demonetisation fraud, seeking to surrender in a related case.
32-year-old Vineet Gupta, suspended branch manager in Axis Bank's Kashmere Gate branch, New Delhi, pleaded the court to issue his production warrant for his appearance before it from jail, saying that he wanted to surrender in the cheating case lodged by Delhi Police to show his "bonafide".
Special Judge Poonam Chaudhry listed the plea for 10 January for filing of report by the investigating officer of the police.
In his plea, Gupta claimed that he had not committed any offence and has nothing to do with the case lodged by Delhi Police which has also added provisions of the Prevention of Corruption Act against him as no case of cheating and criminal conspiracy was made out against him.
"The accused is not a public servant within the purview of the Prevention of Corruption Act," the application said, adding that he had not committed any forgery.
It further alleged that he has been made a "scapegoat" by the police for "felicitating the false proceedings of ED".
ED had lodged a criminal complaint against two bankers and others based on a Delhi Police FIR after three persons were intercepted with Rs 3.7 crore cash in old currency a few days ago in front of the bank's Kashmere Gate branch.
Meanwhile, another court fixed January 9 for hearing arguments on Gupta's bail application in which he has said that he had no role in currency conversion and no recovery of articles have been made by ED from him.
Special Public Prosecutor Vikas Garg, appearing for ED, has opposed the plea, saying the agency has CCTV footage of the bank's branch which showed that co-accused Rajeev Kumar Kushwaha, along with others, had brought crores of rupees in mango cartons and deposited the money.
Gupta, Kushwaha, suspected to be the mastermind behind floating of shell companies, and 33-year-old Shobit Sinha, suspended manager (operations) in the bank, are lodged under judicial custody till January 9 for alleged irregularities related to conversion of old currency and supply of new notes.
ED had claimed the probe has revealed that Rs 39 crore in cash was in question and several companies were involved in the case. It had said a gold brick worth Rs 39 lakh had been recovered from Sinha while another is yet to be found, which were agreed to be taken as commission.
It had claimed that Kushwaha "used the identity documents of various persons to form shell companies" through which cash deposits of Rs 39 crore were made between 10 November and 22 November in "close connivance" with the two bank managers.
Axis Bank had said in a statement, "The bank is committed to following the highest standards of corporate governance and has zero tolerance towards any deviation on the part of any of its employees from the set model code of conduct. In this particular case, the bank has suspended the erring employee and is cooperating with the investigating agencies."
-PTI