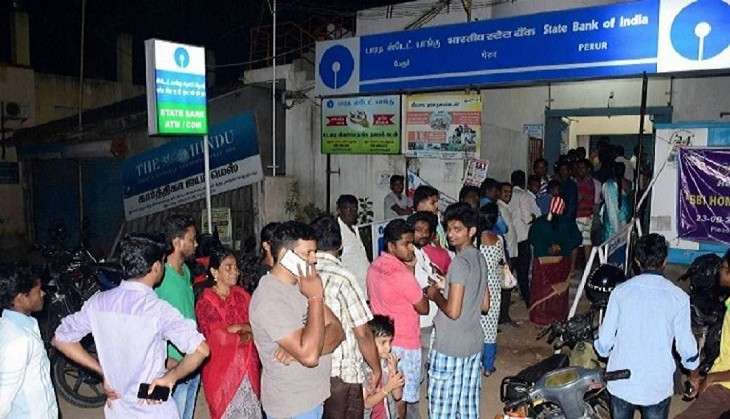 An elderly man was trampled to death outside a bank while standing in a queue to withdraw cash in Uttar Pradesh.
According to reports, 65-year old Ramnath Kushwaha, a resident of Gulriha village, was caught in a stampede outside a branch of State Bank of India.
"He was trampled by a crowd who had gathered to withdraw cash. He had gone to withdraw money to make payments to a hospital, where his pregnant daughter-in-law was admitted," SP Mohd Imran told PTI.
He was rushed to the hospital but was declared brought dead by the doctors.
The government's decision to scrap the Rs 500 and Rs 1,000 notes has sparked long queues outside banks and ATMs, with many thronging to withdraw money to meet their daily expenses.
--With PTI inputs