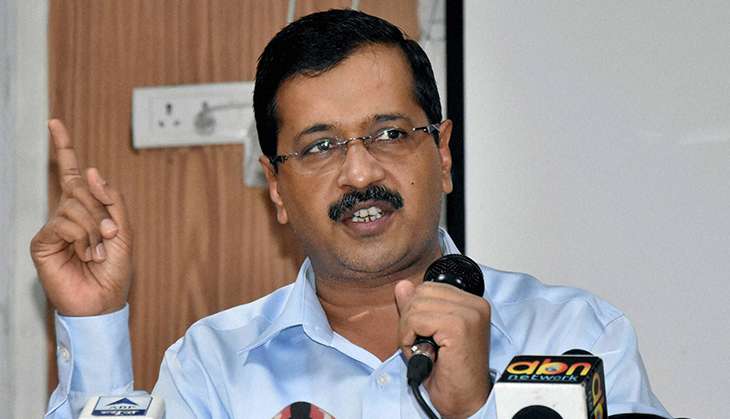 An emergency session of the Delhi Assembly has been convened tomorrow to discuss the "explosive" situation arising out of demonetisation, Chief Minister Arvind Kejriwal said on 14 November. He also attacked Prime Minister Narendra Modi for his 'kadak chai' remark saying the poor was being "fed poison" instead.
Kejriwal said, considering the hardship being faced by people, the Delhi government has decided to deploy civil defence volunteers who will provide citizens queueing up outside banks and ATMs with water and refreshments, while also assisting them with paper work.
Sticking to his demand that demonetisation be rolled back, the AAP chief lashed out at Modi, Finance Minister Arun Jaitley, saying the Centre has lost "all sense of proportion due to lack of any concrete plan in executing the scheme."
"The situation is just the opposite of what the Prime Minister said. The poor are not sleeping. They are spending nights outside banks. Only Modiji's friends are having good sleep. He has made the poor drink poison in the name of strong tea 'kadak chai'," Kejriwal said.
Earlier in the day, while addressing a rally in Ghazipur in Uttar Pradesh, Modi said "My decision is a little harsh. When I was young, poor people used to ask for 'kadak' (strong) tea but it spoils the mood of rich."
The Delhi Chief Minister said he was pained to see people struggle for cash to buy basic necessities like food items and medicines, adding government was exploring options to arrange cooked food for those in need. "We have also asked the Divisional Commissioner to explore in the next two to three days the possibility of arranging food through 'langar's for those who are having to starve due to lack of hard cash," Kejriwal said.
The Delhi Health secretary has also been directed to ensure that there is no shortage in city government-run hospitals, Kejriwal said. The Cabinet meet was attended by Ministers and top officials including the Chief Secretary.
He is likely to meet his Bengal counterpart Mamata Banerjee, who has also been vociferously opposing the measure, when she arrives in New Delhi tomorrow, Kejriwal said.
"It is simply a mechanism to transfer 50% of the country's total black money to BJP's accounts. The intention is UP polls. They would have arrested swiss bank account holders and manufacturers of counterfeit currency had they wanted to act against black economy," he said.
--PTI