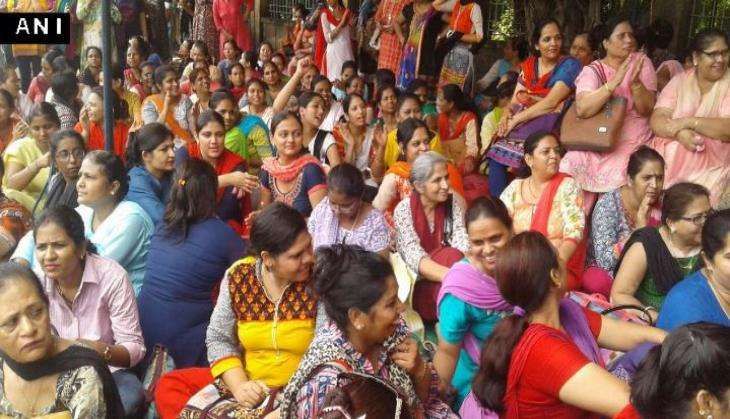 Hospitals remain adversely affected as over 1,000 nurses are on an indefinite strike demanding higher wages and better working conditions. In response to the strike, the Delhi government has reportedly invoked the Essential Services Act on the protesting nurses.
Delhi Police detained some nurses from Ram Manohar Lohia Hospital, the All India Govt. According to a report in The Hindu, the protesting nurses were pushed and bundled into buses and taken to Parliament Street police station. Nurses Federation's GK Khurana told The Hindu: "Nurses across India have joined this strike. My detention will not deter us. We strongly condemn the manner in which the Centre is treating its employees."
The Federation has been struggling for over nine months seeking a hike in the entry level pay scale.
"Also, we want all our allowances to be multiplied by general multiplying factor 1.5 which has been applied for other cadres except nurses. The government says that doctors' salary has been raised by 9% but in actual sense according to 7th CPC report which has been notified their salary has been increased by 14.8%. But we nurses are struggling since 5th CPC to get a correct pay scale which we actually deserve. This is the pathetic conditions we nurses are living in,'' she was quoted by The Hindu.
Nurses from all Central Govt. Hospitals, Delhi state Govt. Hospitals, All Uttar Pradesh state Hospitals, PGI Chandigarh, SGPGI Lucknow, ESIC Hospitals and Railway Hospitals across country have joined the protest.