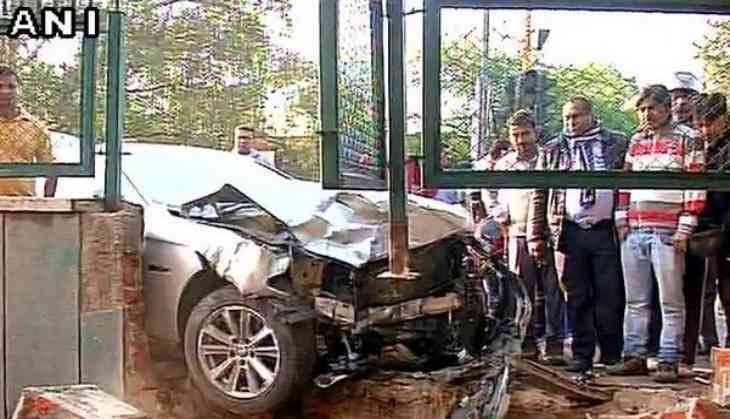 At least four persons were injured when a BMW car rammed into another car this morning in Delhi's RK Puram area.
The driver of the BMW, who was allegedly drunk rammed into another car, followed by an auto to finally hit a boundary wall.
An eye witness said the BMW was coming in speed and the driver was drunk.
"The driver was trying to run away after an accident. The auto was carrying one person and the car had thre people who all got injured," he added.
The BMW also damaged motorcycles parked behind it.
The driver of the BMW is also injured.
A probe is currently underway.
--ANI