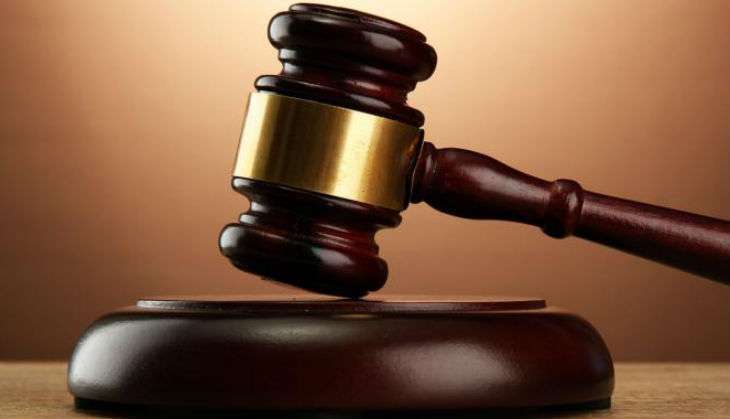 The Saket Sessions Court today extended the Central Bureau of Investigation (CBI) remand of Samajwadi Party (SP) leader Amanmani Tripathi, in connection with the murder of his wife Sara, who had died while they were on their way to Delhi on 9 July, 2015, by a further three days.
The court had on Saturday handed Tripathi to the CBI for three-days.
This comes around nine years after his parents - former UP minister Amarmani Tripathi and Madhumani - were convicted for the murder of poetess Madhumita Shukla.
SP had announced Amanmani as its candidate from Nautanwa seat of Maharajganj last month.
Sources in the CBI said Amanmani's close aides corroborated Sara's mother Seema Singh's allegations that he wanted to get rid of his wife.
Other evidence included loopholes in Amanmani's statement about the car accident that he claimed had killed Sara and the couple's call records.
Amanmani, who miraculously escaped unhurt, was subsequently arrested, as he was absconding in a kidnapping case lodged against him in August 2015.
Sara's mother Seema Singh alleged that her daughter was killed at the behest of Amarmani - who, along with his wife Madhumati, is serving life sentence in poet Madhumita Shukla's murder case.
Soon after, Amanmani, who was then absconding in a kidnapping case lodged against him in Lucknow in 2014, was arrested. He was in jail for six months before being released on bail.
The FIR was lodged at Sirsaganj police station in Firozabad, named Amanmani and his parents - currently lodged in Gorakhpur Jail.
She wanted the case to be transferred to the CBI and the same was later recommended by Chief Minister Akhilesh Yadav. The CBI took over the investigation in October 2015.
--ANI