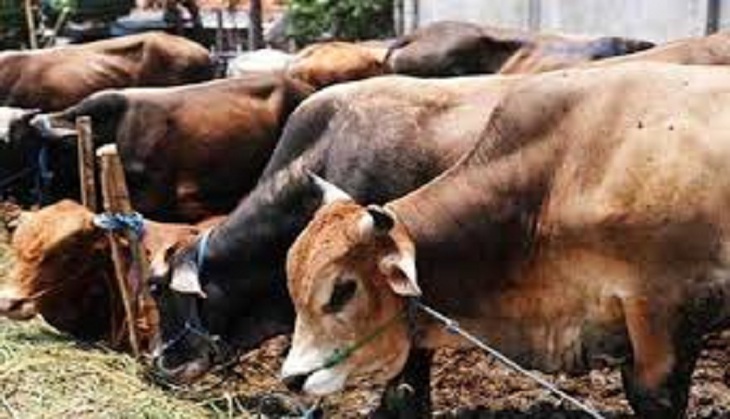 On 6 October, a truck carrying over 10 tonnes of meat that is suspected to be beef, was intercepted on the Yamuna Expressway in Uttar Pradesh's Mathura district.
The Delhi-bound truck was stopped near the Mant toll plaza at around 9 pm on 5 October, after the Mathura police received an anonymous tip-off about a truck approaching from Etawah district, smuggling beef to Delhi, reported the Times of India.
Police reports suggest that the truck had left for Delhi at around 4 am from Probiya tola in Etawah.
"Over 10 tonnes of 'beef ' that was being ferried illegally in a truck to Delhi's Punjabi chowk has been seized from the expressway," Sanjeev Kumar, DSP and circle officer of Mant told the newspaper.
"We have arrested the driver, but the main supplier of the 'beef ', one Kurban Ali fled when he was confronted by us," he added.
"The driver of the truck tried to run over one of our officers when the police team asked him to stop the vehicle," Kumar said.
The driver and the alleged supplier were slapped with charges under sections 307(attempt to murder) and 269 (negligent act likely to spread infection or disease dangerous to life) of the Indian Penal Code, and section 58 of the Cow Slaughter Act of Uttar Pradesh, the police said.