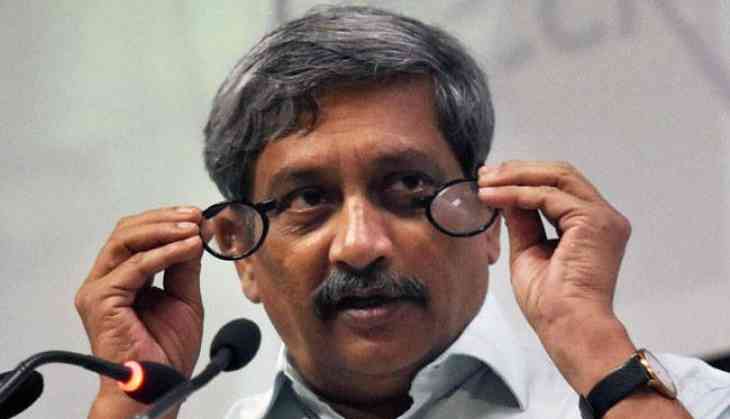 The ailing Chief Minister of Gujarat, Manohar Parrikar has called a cabinet meeting at the All India Institute of Medical Sciences (AIIMS) in Delhi. This the first cabinet meeting called by CM Parrikar since he is admitted to AIIMS. Parrikar was hospitalised on September 15 at AIIMS where he is is undergoing treatment for a pancreatic ailment.
CM Parrikar is expected to discuss on the matters in connection with the Goa's governance with the ministers and alliance partners, the Maharashtrawadi Gomantak Party (MGP) and Goa Forward Party (GFP). Sources say, the chief minister is also likely to discuss portfolios to be assigned to the allies, reported NDTV.
As per reports, MGP leader and PWD minister Sudin Dhavalikar, GFP leader and town planning minister Vijai Sardesai, revenue minister Rohan Khaunte and minister of art and culture Govind Gawade have been invited to the cabinet meeting.
"I have been invited for the meeting with the chief minister in Delhi on October 12. I don't know who else is invited," Mr Gawade told news agency PTI, adding that he has not been informed about the agenda.
Also read: Video: #MeToo! 'Women journalist not innocent,' says MP BJP's women chief backing M J Akbar in sexual assault row