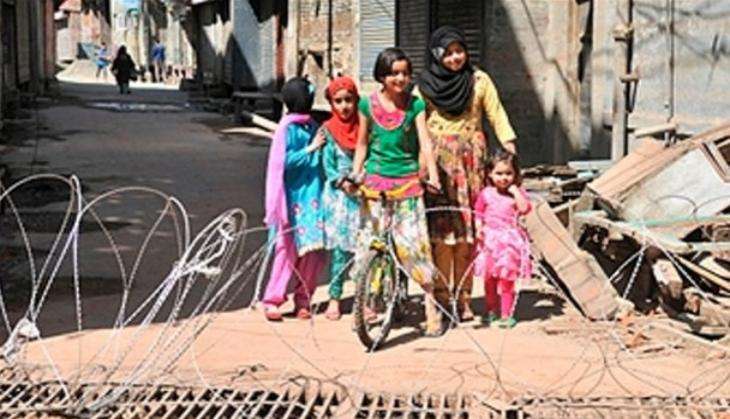 The Jammu Kashmir Vichar Manch (JKVM), on 18 December, will be organising the finals of the annual Gaashtarukh V at the Mavlankar Hall, Delhi, to encourage displaced Kashmiri children to reconnect with their cultural roots.
The event to be held between 3:30 pm and 7:30 pm, will see the participation of about 43 displaced Kashmiri kids currently living in various parts of the Delhi NCR. Competitions have been organised for Kashmiri songs, dance and instrumentals.
The aim of this annual Gaashtarukh competition is to keep the young displaced Kashmiri community connected with their cultural roots.
Area wise auditions have been held in the Delhi-NCR for the last two months in which more than 200 children participated. Out of these 200 children, about 80 children qualified for semi-finals which was held at GLT Saraswati Bal Mandir Auditorium, Lajpat Nagar on November 2016.
Out of them, 43 participants have qualified for the finals. The winners of Gaashtarukh junior and senior categories in each domain will be selected from these 43 participants based on their performances. The winners will get cash awards as well as trophies.
Gaashtarukh has become a most looked forward to event of the community which has given birth to some bright Kashmiri stars in singing, dance and music. The stars have become most sought aafter at community gatherings and events.
The JKVM is proud that the hard work of its activists and the support of community members and organisations has borne rich fruit due to which, it has been able to pass on the cultural baton to the next generation.
It has been trying to preserve the Kashmiri language and literature by interacting with community members, especially the younger generation. Programmes like career counselling for community children, Koshur Kavi Sammelans, cultural programmes, lectures by the eminent personalities etc are being organised for this purpose.
--ANI