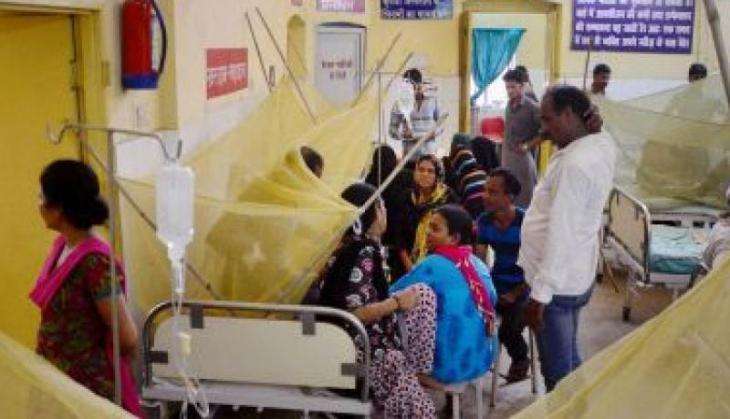 The death toll from chikungunya in the national capital mounted to 10 on 14 September after four more people died due to the disease-related complications at the Indraprastha Apollo Hospitals.
One of the men died on 13 September night and the second on 14 September morning ater both of them were referred to Apollo in a critical condition and were being treated in the hospital's intensive care unit.
"Medically, there are no deaths due to chikungunya but media is showing deaths due to this disease. I want to make it clear that chikungunya is not fatal," Delhi health minister Satyendar Jain was quoted saying by Hindustan Times.
"4 Deaths due to Chikangunia reported from one pvt hospital (Ganga Ram). No death in any Delhi govt hospital. Enquiry ordered (sic)," Jain also tweeted.
Doctors say that chikungunya is not a life-threatening disease in general, but in rare cases leads to complications that prove fatal, especially in children and old persons. Pandey, who was referred to Sir Ganga Ram Hospital from a Ghaziabad hospital, had died in the hospital at 4 AM after suffering chikungunya with sepsis. Incidentally, one suspected chikungunya death has also been reported at AIIMS, but hospital authorities are yet to confirm it. According to reports, the "chikungunya death" at the AIIMS took place sometime in September.
According to a municipal report released yesterday, at least 1,057 cases of this vector-borne disease have been recorded till 10 September. However, hospitals in the city altogether are reporting a much higher number. Lalit Dar of Department of Microbiology at AIIMS said, "At our laboratories, 1,360 chikungunya blood test samples have tested positive till 11 September."
--with inputs from PTI