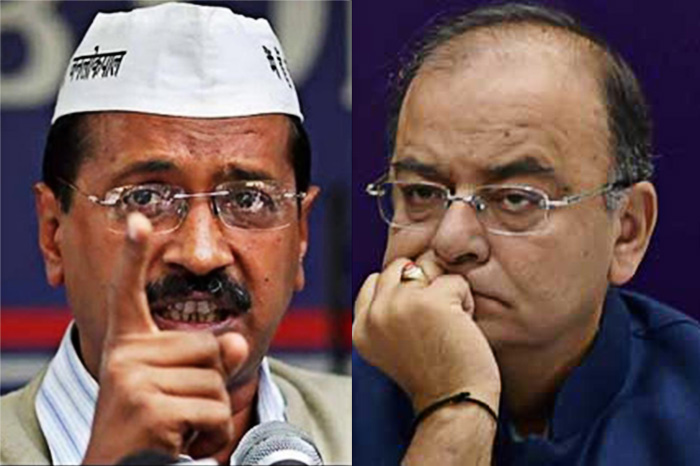 As the political slugfest over DDCA affairs intensified between AAP and Arun Jaitley, the party on Sunday night hit back at the Finance Minister saying it will file an FIR against him. Jaitley, on his part slapped criminal and civil defamation cases against Delhi Chief Minister Arvind Kejriwal and five other AAP leaders in Delhi courts tomorrow for making "false and defamatory" statements against him.
AAP government also announced a Commission of Inquiry to go into alleged irregularities in Delhi and Disrtict Cricket Association.
Jaitley told PTI that he has instructed legal team in his personal capacity to institute civil defamation cases in the Delhi High Court and criminal defamation cases in the Patiala House courts against Kejriwal, Kumar Vishwas, Ashutosh, Sanjay Singh, Raghav Chadha and Deepak Bajpai. Kejriwal and the five AAP leaders have publicly been making allegations against Jaitley and his family members with regard to the DDCA affairs.
Meanwhile, BJP leader Kirti Azad, who held a press conference on Sunday 'to expose' financial bungling in DDCA which was headed by Jaitley for 13 years, also reacted to the development.
Taking to Twitter, he questioned if Jaitley was considering filing a defamation suit against him.
' hello dear @arunjaitley hampar defemation file kar rahe ho na? Please karo na Don't take injunction, don't gag freedom of speech.

- Kirti Azad (@KirtiAzadMP) December 20, 2015
' Mera naam kyon hata diya @arunjaitley #Aap ne toh mere letters dikhae theey, mujhpar karo na case, registered post se maine bheje theey

- Kirti Azad (@KirtiAzadMP) December 20, 2015
With inputs from
PTI