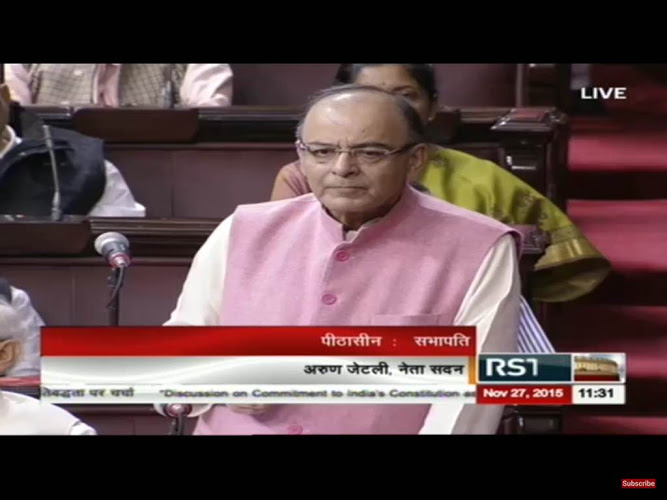 The Rajya Sabha was briefly adjourned following Congress protests seeking the resignation of Finance Minister Arun Jaitley over allegations of corruption in the DDCA. Speculations were rife this morning about the possibility of the Parliament functioning today and discussing the proposed amendments in the Juvenile Justice Act, owing to protests against the release of the youngest convict in the 2012 Nirbhaya rape case.
Meanwhile, the ongoing slugfest between the AAP and Arun Jaitley over alleged irregularities in the DDCA during his tenure as its chief entered the courtroom today. Jaitley filed a defamation suit against the Delhi Chief Minister and five other AAP leaders who have been holding press conferences regularly, levelling allegations of financial bungling against the DDCA and Arun Jaitely.
Jaitley has sought damage of Rs 10 crore from AAP leaders.
Jaitley told PTI that he has instructed his legal team to institute civil defamation cases in the Delhi High Court and criminal defamation cases in the Patiala House courts against Kejriwal, Kumar Vishwas, Ashutosh, Sanjay Singh, Raghav Chadha and Deepak Bajpai. Kejriwal and the five AAP leaders have been publicly making allegations against Jaitley and his family members in the DDCA affair.
with inputs from PTI