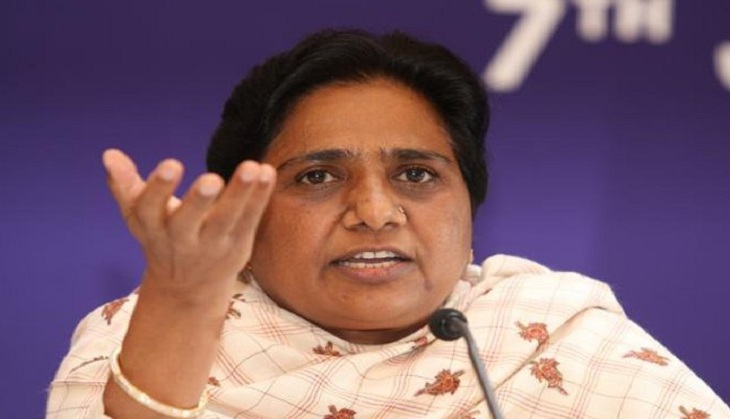 On 22 July, family members of expelled BJP leader Dayashankar Singh filed an FIR against BSP chief Mayawati and other BSP leaders for using foul language against them.
The FIR has been lodged in Lucknow's Hazratganj police station. Mayawati has been accused of criminal conspiracy, intimidation and promoting enmity.
On 22 July, Singh's wife Swati said she would file a case against Mayawati for inflicting mental trauma on her 12-year-old daughter, who she claims was targeted by protesting BSP workers.
"If the same words can hurt Mayawatiji, why will they not hurt us? Particularly my daughter... She has gone through acute mental trauma after she heard the nasty words inflicted on her," The Times of India quoted her as saying. Swati also told the daily that her daughter was taking sleeping pills.
Expressing her displeasure over Singh's suspension from the party "after serving the party for 25 years," she told IBN7 that the law would take its own course and alleged that "he has been punished four times for one crime".
A row broke out after Singh likened former Uttar Pradesh chief minister Mayawati to a prostitute in Parliament this week. On 21 July, BSP MLA Usha Chaudhary, lashed out at Singh, calling him an "illegitimate child".
"Since the BJP came to power, the Dalits have been tortured. The BJP government protected those who should be put behind bars. What Dayashankar Singh said about Mayawati ji, I think its Dayashankar's family which is like that. There is something wrong with Dayashankar Singh's DNA, I think he is an illegitimate child. That is why he made such a remark," ANI quoted Chaudhary as saying.
BSP leaders staged a massive protest against demanding Singh's arrest for the derogatory comment. After an FIR was lodged against him for his inflammatory comment, a police team reached his residence at UP's Ballia district, only to find him missing.
--With agency inputs