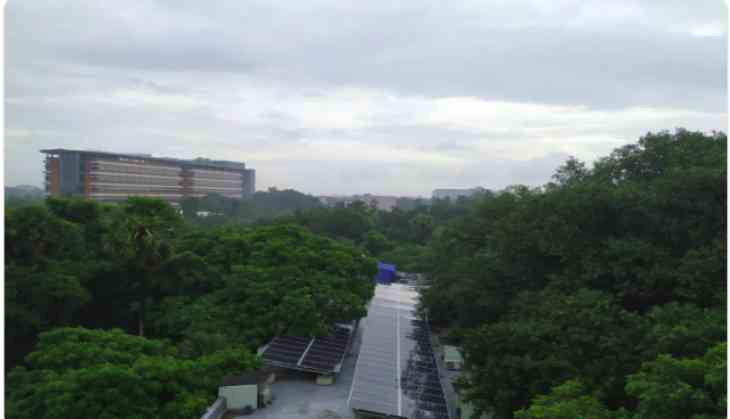 The Cyclone Gaja has made its landfall to the Tamil Nadu state. The heavy rainfall and strong winds have brought destruction to the state. Due to the rains and winds, the trees were uprooted and houses were also damaged in coastal Tamil Nadu.
On Friday morning, the cyclone Gaja hit the state's Nagapattinam district.
The cyclone hit the state at around 1:40 am and reached the coastal belt between Nagapattinam and Vedaranyam.
Cyclone 'Gaja' landfalls at Vedaranyam of Nagapattinam in TN. @htTweets pic.twitter.com/ldqyJ6jKeU

— M Manikandan (@mani_nov21) November 15, 2018
Around 10,000 people have been evacuated on Friday after cyclone Gaja hit the state.
As per the bulletin released by the India Meteorological Department around 4 am, "the severe cyclonic storm Gaja crossed Tamil Nadu and Puducherry coast between Nagapattinam and Vedaranniyam ... with a wind speed of 100-110 kmph gusting up to 120 kmph."
Around 6 people have lost their lives in the cyclonic storm.
Cyclone Gaja live updates: 6 persons killed in cyclonic storm in Nagapattinam & Tiruvarur districts

The cyclonic storm crossed Tamil Nadu and Puducherry coast in d early hours today. The state has been put on high alert, more than 76,000 people have been evacuated and a holiday

— SAMARJEET NARAYAN (@samarjeet_n) November 16, 2018
Due to cyclone, a holiday has been declared for educational institutions in Nagapattinam.
Watch how cyclone is crossing Tamil Nadu coast:
#GajaCycloneUpdates #Gajastorm Cyclone Gaja crossing Tamilnadu Coast pic.twitter.com/8kFiFv01ua

— Bhuvaneshwaran (@bhuvanesh_01) November 16, 2018
Also read: High Alert! Cyclone Gaja is set to make a landfall in Tamil Nadu; know when