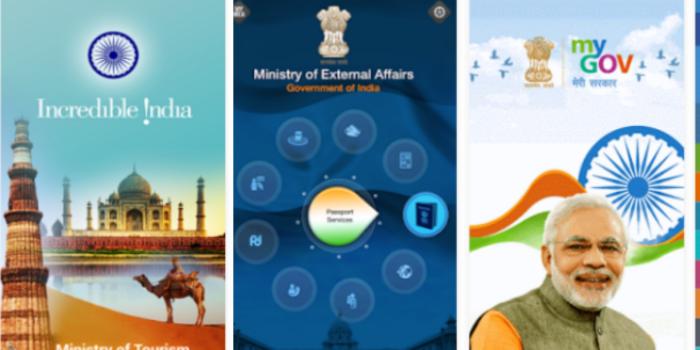 A team of six - comprising students from Sri Venkateswara College, BITS Goa, BITS Pilani, Maharaja Agrasen University of Technology, Delhi College of Engineering and Stony Brook University New York - won the chance to develop a mobile application for the Prime Minister\'s Office (PMO)
The app, which will go live in 2 months, will help make appointments with PMO officials and submit suggestions for the Mann Ki Baat programme, among a number of other features.
Six youngsters led by a student of economics from Sri Venkateswara College, Delhi, have won a contest to develop a mobile application for the Prime Minister's Office (PMO).
Team Sanskrit was judged the winner of the contest by a jury that included Rajan Anandan, head of Google South-East Asia, Vijay Shekhar Sharma, founder of Paytm and senior officers from the PMO.
Features
Make appointments with PMO officials
Get location-based alerts during emergencies

Submit suggestions for the prime minister's Mann Ki Baat programme

Check out the PM's scheduled calendar

Read selected questions from the public to the PM and his responses

Listen to audio files of the PM's messages

Share posts on all social media platforms with a single touch
The crowd-sourced app is the first its kind for the country's highest office, said a PMO official. "This is truly Digital India," he said.
The app is currently being refined and will be made available in February or March as the PMO's official mobile app.
The prize for the contest is a trip to the Google headquarters in Silicon Valley. The contest, which was launched in March 2015, received 9,281 entries with more than 50,000 ideas about what should be included as features in the PMO's mobile app.
The top 20 ideas were selected and 119 mock-ups were submitted by the teams, before 10 teams were shortlisted for the jury. After that, five teams were selected and mentored by Google engineers for six weeks. The fully functional apps were finally presented for the big prize.