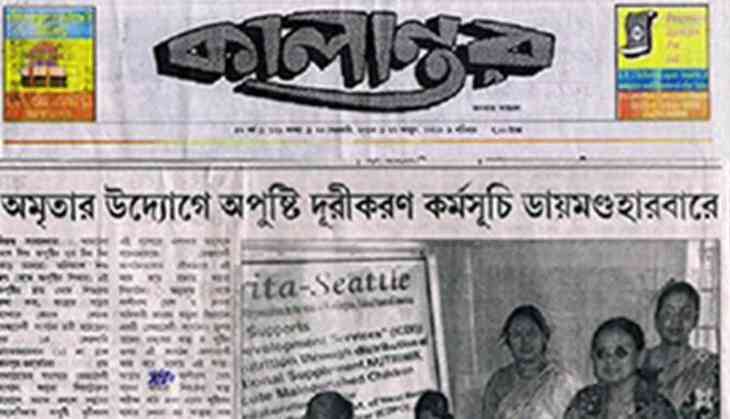 The Communist Party of India (CPI) has decided to suspend publication of its Bengali mouthpiece 'Kalantar' from next month due to financial constraints, a senior party leader said.

'Kalantar', first published as a daily newspaper in 1966, played a vital role in helping the CPI to expand its political base post the party's split which led to the formation of the Communist Party of India (Marxist) CPI(M) in 1964.

"Due to financial constraints, we have decided to suspend publication of 'Kalantar' from November one. It is not possible for us to run the newspaper by providing a heavy subsidy," CPI state secretary Swapan Banerjee told PTI.

"Earlier we used to get both state and central government advertisements. But for the last few years, advertisements have stopped coming from both the governments. It has only augmented our financial problems," he said.

Banerjee said that during its 52-year-old journey, the party was twice forced to suspend the publication of its mouthpiece due to financial issues.

"Earlier also we had to close down the newspaper but we had, later on, bounced back and had reopened it. We hope this time too we would be able to reopen it," he said.

Earlier 'Kalantar' was a weekly newspaper since 1965.

A senior official of information and cultural affairs department said government advertisements were being given after careful consideration of various parameters including the budget of the government.
"The claim that just because they are not getting government advertisements they can't run a newspaper is ridiculous. How can a newspaper which is run by a private entity claim that government has to give them advertisements.
it is the prerogative of the government to decide on it," he said.
Several calls and messages to the Minister of State for Information and Cultural Affairs Indranil Sen went unanswered.
Chief Minister Mamata Banerjee holds the cabinet portfolio of the department.
-PTI