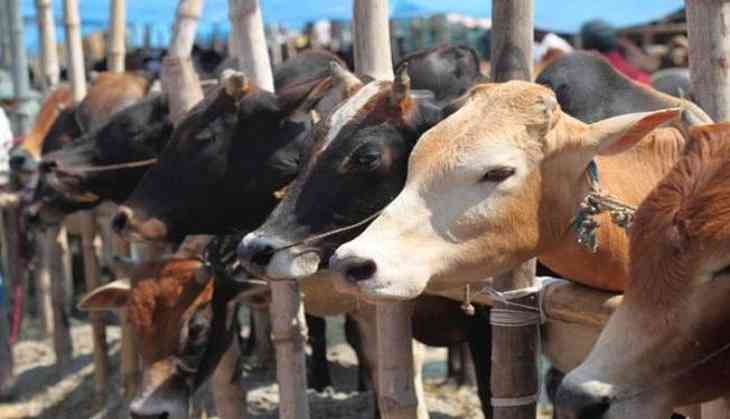 As there are a huge protest and mob killing over the cow slaughter across the country, Rajasthan police on early Wednesday have seized almost 220 cow carcasses from a warehouse in Alwar. The animal carcasses were found buried inside a Govindgarh facility, Sub-Inspector Dhara Singh said. Not only cow but remains of buffaloes and goats have also been seized from the location.
According to India Tv reports, almost 220 cow carcasses from a warehouse in Alwar were seized.
Singh said that beef was supplied to Haryana, Rajasthan and other surrounding states from this place. Singh said a raid was launched following an arrest and interrogation of a man on Tuesday. Singh also added that the probe has been launched.
The Govindgarh police sub-inspector also said that the Tuesday's arrest came after three women were arrested on Monday when they searched a number of houses and seized 40kg of meat found in their possession.
Veterinary doctors and a number of people were present while the police raided the warehouse on Wednesday.
Last month, a Muslim man, Rakbar and his friend were allegedly lynched by villagers over suspicion of cow smuggling for slaughtering. In the mob attack, Rakbar was critically injured, while his friend managed to escape. Later, Rakbar died as police took 3 hours to reach health centre that was hardly 4km far.
Also read: After West Bengal CM Mamta Banerjee's 'bloodbath' and 'civil war' remark over Assam NRC, police case registered against her