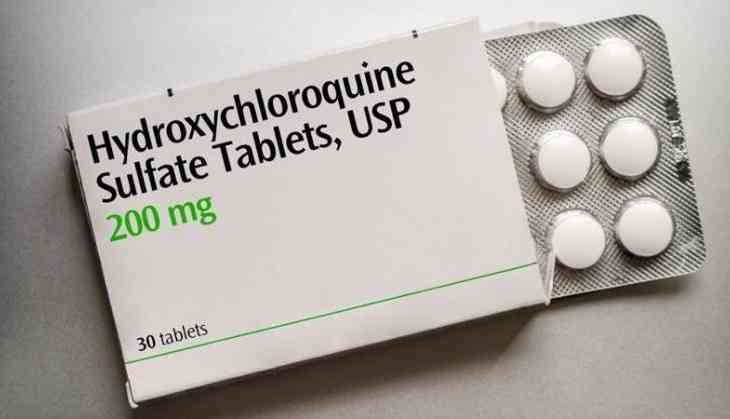 India has stated that it will provide essential drugs to neighbouring countries and those that are badly hit by the coronavirus at the very time that Donald Trump warned of retaliation if the Indian government didn't allow the export of hydroxychloroquine.
"In view of the humanitarian aspects of the Covid-19 pandemic, it has been decided that India would licence paracetamol and hydroxychloroquine in appropriate quantities to all our neighbouring countries who are dependent on our capabilities," external affairs ministry spokesperson Anurag Srivastava said.
"We will also be supplying these essential drugs to some nations who have been particularly badly affected by the pandemic. We would, therefore, discourage any speculation in this regard or any attempts to politicise the matter," Srivastava said.
India has to a limited extent toned down restrictions on the export of hydroxychloroquine. People apprised of the development stated that orders from other nations for paracetamol and hydroxychloroquine will be cleared only after meeting all domestic demand. They spoke on condition of anonymity.
This came after the US President requested the lifting of the hold on hydroxychloroquine exports during a call with PM Modi on Sunday.
The US President also warned India of retaliation if it didn't accept his request to lift the hold on US orders of the drug.
"I said we'd appreciate you allowing our supply to come out. If he doesn't allow it to come out, that would be okay but, of course, there may be retaliation," Trump said. "Why wouldn't that be?"
The orders for the drug were placed in March.
"I don't like that decision... I didn't hear that that was his [Modi's] decision. I know that he stopped it for other countries. I spoke to him yesterday [Sunday]. We had a very good talk, and we'll see whether or not that's his decision. I would be surprised if he would you know because India does very well with the US," Trump said.
India had prohibited the export of hydroxychloroquine on 25th March with immediate effect to make sure that there is sufficient availability of the drug within the country.
India had authorized exports earlier also to other nations on humanitarina grounds on case to case basis on the advice of the Ministry of External Affairs.
It was also permitted in case of shipments where an irreversible letter of credit has been put out or in a case where advance payment has been received by the exporter against specific shipment.
The special unit for coronavirus has suggested the use of hydroxychloroquine for infections among "asymptomatic healthcare workers involved in the care of suspected or confirmed cases of Covid-19" and "asymptomatic household contacts of laboratory-confirmed cases".
Also Read: Coronavirus: Donald Trump warns India of retaliation over its decision to ban export of hydroxychloroquine
Also Read: Lockdown Update: Here's what Union Minister Prakash Javadekar said after cabinet meeting