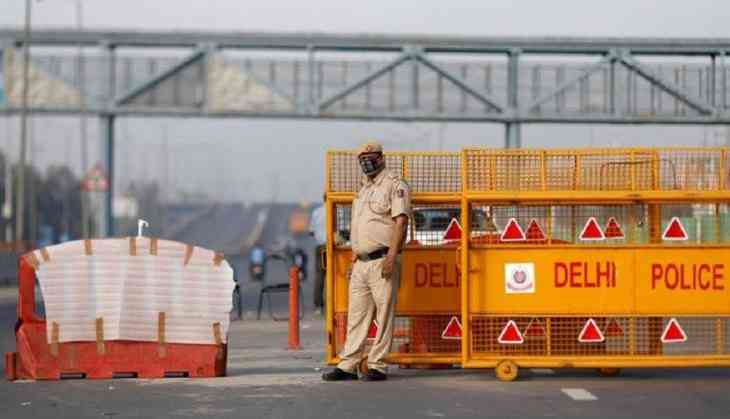 The nationwide lockdown will be stretched out by two more weeks starting 4th May, the government stated on Friday, considering significant benefit from the 6-week lockdown in India's battle to curb the spread of coronavirus.
Prolonging the lockdown for the second time, the ministry of home affairs set forth new guidelines on the basis of the demarcation of the nation into red zones with "significant risk of spread of the infection", green zones with either zero cases or no confirmed cases in the past 21 days and those in between as orange.
While some restrictions will apply across the nation, there will be considerable relaxations in districts in green and orange zones to stimulate economic activity that has been hindered since 25th March. As per the government the rigid restrictions have kept Covid-19 cases to a comparatively low 35,365 as of Friday, with 1,152 deaths.
No task besides most essential will be allowed in containment zones.
Here are the highlights of the new lockdown guidelines:
1) According to new guidelines "for the well-being and safety" of citizens, movement will be barred between 7 pm and 7 am apart from essential reasons. Those above 65, persons with co-morbidities, pregnant women and children below 10 will stay at home, except necessary.
2) Travel by air, rail, metro and inter-state movement by road will remain barred. Schools, colleges, hotels, restaurants; cinemas, malls, shopping centres, gyms and sports complexes will stay closed. Congregating--social, political, cultural and religious -- will also stay shut.
3) All goods traffic will be permitted between states, without passes. Air, rail or road travel will be allowed with special permission only.
4) In red zones, cars with two persons besides the driver and two-wheelers with a single rider will be allowed. Single shops can open in urban areas, whether for essential or non-essential goods. e-Commerce will be allowed for essential goods.
5) Private offices can work with up to 33% strength, with the rest on Work-From-Home. All private and government employees will need to download the Aarogya Setu app.
6) Banks, public utilities like power, water, sanitation, waste management, telecommunications and internet will remain open, and courier and postal services will be allowed.
7) IT, Media, and IT-enabled services, data and call centres, cold storage and warehousing services, private security, plumbers and electricians will be allowed (not barbers).
8) Shops selling liquor, paan, gutka and tobacco will be allowed in green and orange zones - if states want - but they have to ensure six-feet distance and not more than five people at a time.
9) In the orange zones, taxis and cab aggregators will be allowed to operate with one passenger. Cars can have two passengers apart from the driver and pillion riding will be allowed on two-wheelers.
10) In the Green Zones, all activities will reopen except those forbad across the nation. But in these areas, buses can operate only with half the seating capacity.
Also Read: Coronavirus: Here's full list of red, orange, green zones in India for lockdown after 3rd May