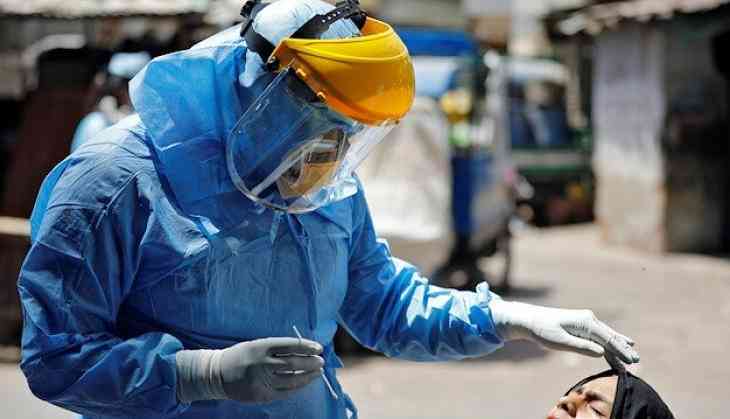 Notwithstanding the fact that number of coronavirus cases continue to soar in India, the government on Monday highlighted that no new cases have been reported from 25 districts in 15 states where people have been affected by Covid-19.
"No new cases have been detected in the last 14 days in 25 districts across 15 states which had earlier reported coronavirus cases," Lav Agarwal said at the daily briefing.
The total number of cases in the country mounted to 9152 by Monday afternoon.
"There have been 796 COVID-19 cases, 35 deaths reported in the last 24 hours," Agarwal said.
The state of Maharashtra continues to be the worst hit state with 1,985 cases, which if followed by Delhi at 1,154 and Tamil Nadu at 1,043.
The joint secretary in the health ministry, Lav Agarwal stated that the Core Strategy Group in coronavirus is working on molecular surveillance, rapid and economical diagnostics and new medicines.
The government also stated that there are enough testing kit as the pace of testing is being increased.
"Till yesterday we conducted 2,06,212 Covid-19 tests. There is no need to worry. We have enough stock to conduct tests for six weeks," said Raman Gangakhedkar, ICMR's top scientist.
Raman Gangakhedkar also went on to say that the first consignment of coronavirus testing kits from China will arrive on Tuesday.
India has recently expedited testing with the government permitting many private labs to conduct tests. However, even as the number of testing facilities has gone up, there are also fears of false testing posing a danger to the battle againts coronavirus.
The World Health Organisation (WHO) had previously stated that more testing was the only way to be aware of the actual scale of the outbreak.
Also Read: Coronavirus: PM Modi to address nation tomorrow at 10 am on Covid-19 lockdown
Also Read: Coronavirus: 14 villages under quarantine after man tested positive in Uttar Pradesh