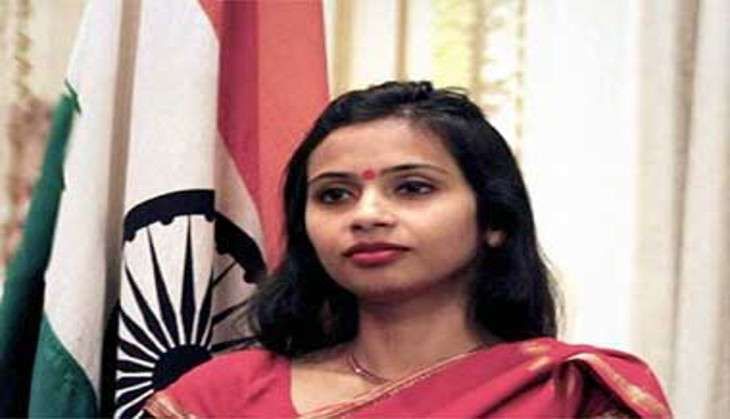 IFS officer and former Deputy Consul-General of India in New York, Devyani Khobragade has been appointed as the Private Secretary to Minister of State for Social Justice and Empowerment Ramdas Athawale.
A source close to the Republican Party of India (RPI-A) chief said an order appointing Khobragade was passed on 14 July.
Her father Uttam Khobragade, a former IAS officer, is the national executive president of RPI-A, which is part of the Bharatiya Janta Party-Shiv Sena-led Mahayuti (grand alliance) in Maharashtra, and had joined the party in September 2014.
The 1999-batch IFS officer was arrested on 12 December 2013, in the US when she was India's Deputy Consul-General in New York on visa fraud charges and for allegedly providing false declarations in a visa application for her maid.
She later was released on a $250,000 bond. The incident had triggered a diplomatic row between the US and India.
--PTI