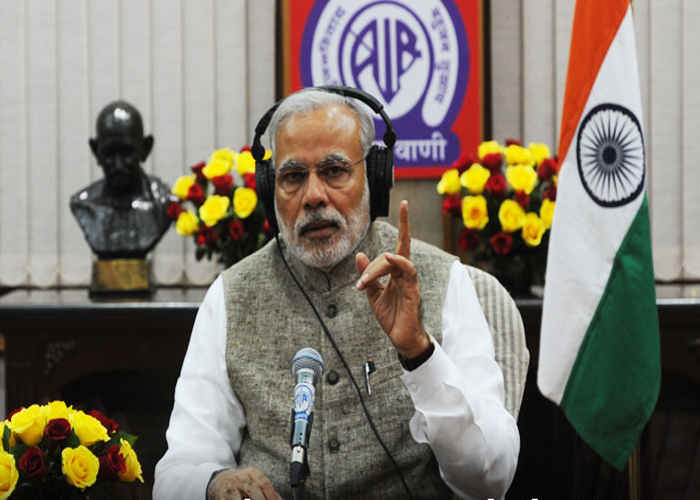 The Congress has sought a meeting with the Election Commission to ask for a ban on Prime Minister Narendra Modi's radio show "Mann ki baat" ahead of Bihar elections.
The Congress sees the programme as a violation of the model code of conduct. Bihar elections begin in less than a month with the first phase scheduled for 12 October. The Congress wants the programme to be taken off air till 8 November, when the Bihar elections end.
However, according to NDTV, the Election Commission might not stop the airing of the show.
Such a demand comes even as the the Prime Minister plans to include voice messages from listeners on the show on Sunday. According to a Times of India report, close to 32,000 voice messages have already been recorded till about 2pm on Tuesday.
The massive number of voice messages have been recorded by a cloud telephony start-up MyOperator.
Mann Ki Baat is a radio programme broadcast through All India Radio during which the Prime Minister addresses the nation on a variety of subjects and matters of national relevance.