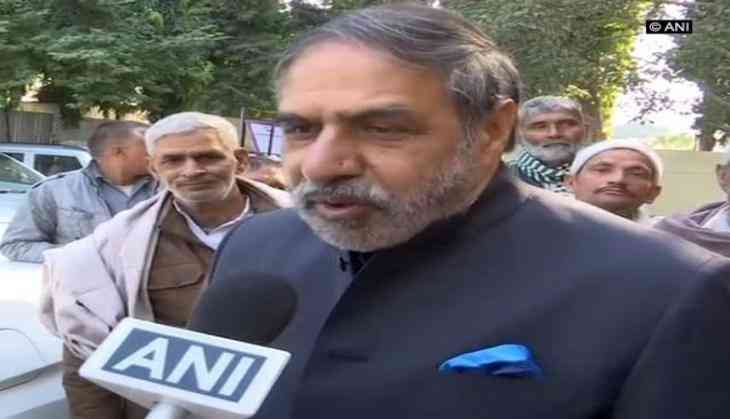 Hours after Asaduddin Owaisi took a dig at Congress President Rahul Gandhi's temple visit, the party on 23 December said that the AIMIM president makes statements just to grab attention.
Speaking to media, Congress leader Anand Sharma said, "He (Asaduddin Owaisi) makes statements to attract attention. It has no relevance to the present context. We do not prescribe anything for any other political party leaders. We take our own decision. Rahul Gandhi does not need any patronizing advice."
Owaisi, earlier in the day, ridiculed Rahul's temple visit during Gujarat election campaigning, while saying that it is nothing but unscrupulous vote bank politics.
"During Gujarat elections, it seemed like the Congress leaders and the BJP leaders were not campaigning for elections but were trying to visit the maximum number of temples. When assembly or parliament elections will start, I will also show them what a 'yatra' is? During election campaigns, I will also go to mosques and dargahs.. and wear the green flag. We won't mind if they both wear saffron but I will also wear green," Owaisi told his supporters.
He further said that the manner in which Congress campaigned for Gujarat has made the country think that they were not campaigning for elections but were on a temple run.
Rahul, who is currently on a three-day visit to Gujarat, began by offering prayers at Somnath Temple on Saturday.