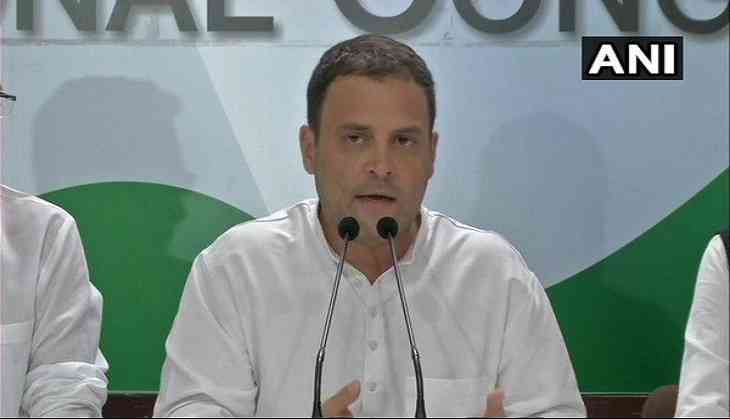 Taking a swipe at the Centre, Congress chief Rahul Gandhi Monday said in "Modi's India", demonetisation meant "lining up and depositing money in banks" for the poor, while it was a "means of converting their black money" for crony capitalists.
He also alleged that crony capitalists got their Rs 3.16 lakh crore debt written off using public money.

"Modi's India - For Common Man: Notebandi-line up and put your money in banks. All your details into Aadhar. You can't use your own money.
"For Crony capitalists: Notebandi-convert all your black money to white. Let's write off 3.16 lakh crore using common man's money," Gandhi said on Twitter.
The Congress leader also hit out at the BJP-led NDA government over a media report which, citing Reserve Bank of India (RBI) data, stated that public sector banks had written-off over seven times the recovery amount in the last four years.
Between April 2014 and April 2018, the country's 21 state-owned banks ended up writing off Rs 3,16,500 crore of loans even as they recovered Rs 44,900 crore written off on a cumulative basis or less than one-seventh the write-off amount, the report said.
The Congress president has often targeted the government over writing-of bad debts of industrialists and not of farmers.
-PTI