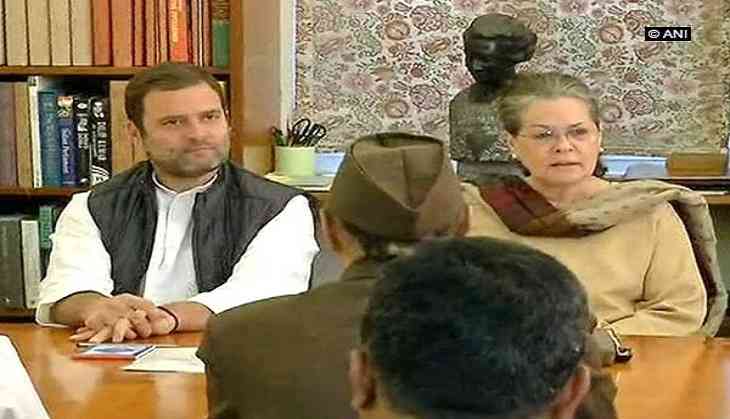 The Congress Working Committee (CWC) on Monday passed a resolution to elevate vice-president Rahul Gandhi as the party president.
The decision was taken during a CWC meeting, chaired by Congress president Sonia Gandhi, at her 10 Janpath residence.
Meanwhile, it was decided that the notification for the poll will be issued on December 1 and nomination can be filed on December 4.
Voting will be held on December 16 and the counting of votes is schedule for December 19.
Rahul's elevation as the Congress president was expected for months.
Several party leaders have had directly or indirectly indicated that Rahul would soon take the reins of the party.
Earlier in October, party president Sonia Gandhi had also hinted that Rahul 's elevation as party chief 'will be done soon'.
-ANI