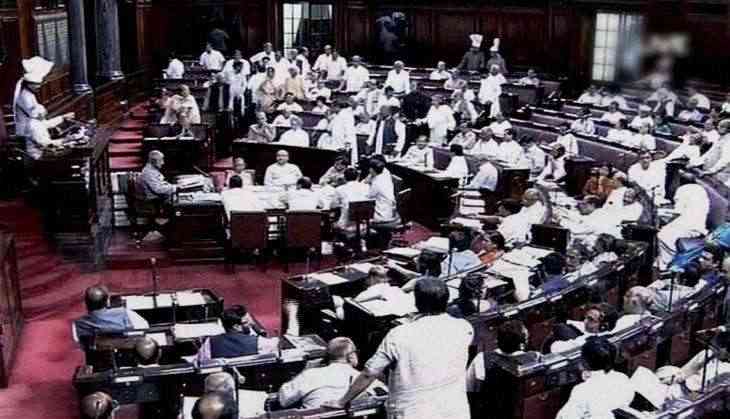 Congress leader Partap Singh Bajwa today faced the ire of the Chair in the Rajya Sabha when he repeatedly countered a BJP member on the poor upkeep of the historic Jallianwala Bagh in Amritsar.
Shwait Malik (BJP) had, through a zero hour mention, sought to highlight the poor upkeep of the Jallianwala Bagh that had on April 13, 1919 witnessed one of the worst pre-independence massacres at the hands of British forces.
The Congress member blamed the BJP, which in alliance with Akali Dal was in power in Punjab for 10 years and in power at the Centre for last three years, for the poor upkeep.
Bajwa wanted to make a submission on the issue despite Deputy Chairman P J Kurien moving on to the next item listed for the Zero Hour.
'You are not obeying me. I cannot listen to you,' an angry Kurien said. 'There is some rule, some decorum (to be maintained).'
Kurien said he has already called next speaker, Jharna Das Baidya of CPI(M), to make her mention and members should allow a lady to speak.
'Mr Bajwa is misbehaving. It is unbecoming of a member.
You sit down. Mr Bajwa sit down,' Kurien said as the Congress leader kept on making his point about who was responsible for the poor upkeep. 'I am sorry. There should be some semblance of decorum.'
A visibly anguished Deputy Chairman then ordered that nothing other than what Baidya speaks would go on record.
Regaining his composure, he said if Bajwa wanted to say something, he should have raised his hand and sought the Chair's permission to speak.
'I am not denying opportunity to anybody. But this is not the way... this is uncultured behaviour. I am sorry to use that word,' he said, adding interruptions are not good.
Bajwa took his seat after the angry reprimand and order was restored in the House.
Malik had in his zero hour mention highlighted lack of cleanliness in and spoiling of the landscaping at Jallianwala Bagh, as also discontinuation of a light and sound show and featuring of documentary started when A K Antony was the Defence Minister in 2009.
-PTI