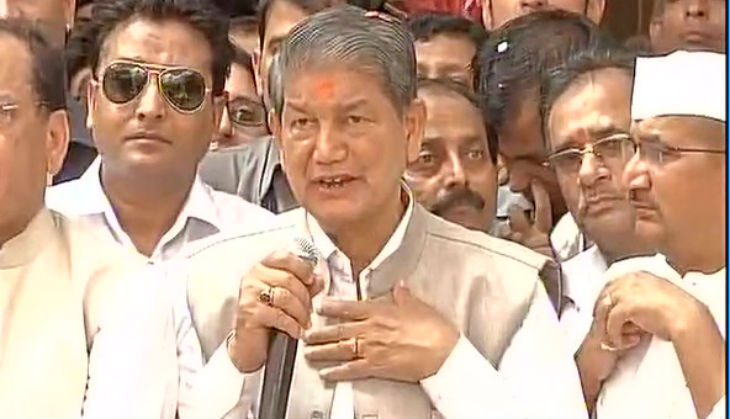 The crucial floor test in the Uttarakhand Assembly seems to have favoured sacked Chief Minister Harish Rawat, on 10 May. If media reports are to be believed, Congress has won the trust vote by sealing 33 of the 61 votes.
According to PTI, 33 MLAs voted in Rawat's favour, giving him a majority in the Assembly as claimed by Congress MLA Rita Arya.
Nine disqualified MLAs were barred from voting.
On the other hand, BJP seems to have bagged only 28 seats in the House.
"The cloud of uncertainty hovering over Uttarakhand will disappear tomorrow," an elated Rawat said after the voting in the Assembly.
Under the Supreme Court-monitored proceedings, the result will be given to the court tomorrow morning in a sealed envelope.
Both sides claimed that one MLA from each side had cross-voted.
Independent MLA Harish Chandra Durgapal claimed that all six PDF (two BSP, 1 UKD and three Independents) members have voted for Rawat. BJP's Bhimlal Arya's vote also went to Congress. Likewise, Rekha Arya of Congress voted for the other side, he said.
BJP's Ganesh Joshi claimed that it was a victory for BJP constitutionally as nine MLAs from Congress had voted for the BJP in the past and now one more MLA has voted for BJP.
"Everyone saw how Congress tried to buy votes with money and that is why we were left behind in numbers in the Assembly," he said.
Principal Secretary (Legislative Assembly and Parliamentary Affairs) of Uttarakhand government oversaw the conduct of the floor test for which President's Rule was kept in abeyance for two-and-a-half hours from 10:30AM.
-With PTI inputs