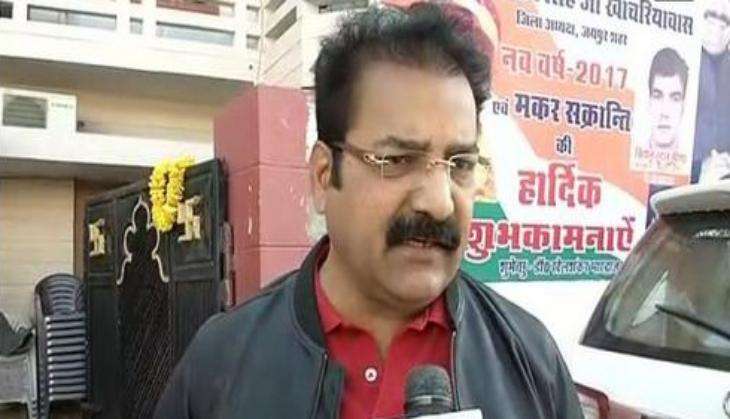 Backing the views of Rajput Karni Sena, who thrashed noted director Sanjay Leela Bhansali over his upcoming Indian period drama- Padmavati, Rajasthan Congress leader Pratap Singh on Saturday said that Queen Padmavati was not anyone's 'lover' as the filmmaker is portraying her in his upcoming flick, and was devoted to her husband.
"Padmavati was not lover of anyone. Bhansali cannot hurt the sentiments of the people by portraying the sacrifice of Padmavati in a wrong way. Padmavati has a history, she had fought for everyone. Chittaur is a pride of the nation," Congress leader Pratap Singh told ANI.
Asserting that the state tourism department has furnished wrong facts about Padmavati, Singh further said that it was the moral duty of the state government to look into the matter.
He also added no one has the right to present Padmavati's character in a wrong way and dent her image.
However, Rajasthan Home Minister Gulab Singh Kataria said that flouting law to express anger is not called for, adding that probe would be initiated in the matter.
Protesting against Bhansali's upcoming Indian period drama Padmavati, the Karni Sena workers yesterday manhandled the former, alleging that the film has love scenes between Queen Padmini and ruler Alauddin Khilji, played by actors Deepika Padukone and Ranveer Singh.
The protesters also demanded that Bhansali should delete such scenes in the film, if any.
Meanwhile, defending its action of vandalising the sets of 'Padmavati' and assaulting Bhansali, the Rajput Karni Sena warned that they will not let the history of their ancestors be tarnished, adding that they would defend their Rajput lineage from ignominy.
Twitter is also abuzz with the comments and reactions of various Bollywood celebrities, including Hrithik Roshan, Karan Johar, Sonam Kapoor, director Madhur Bhandarkar to support the ' Padmavati' director.
-ANI