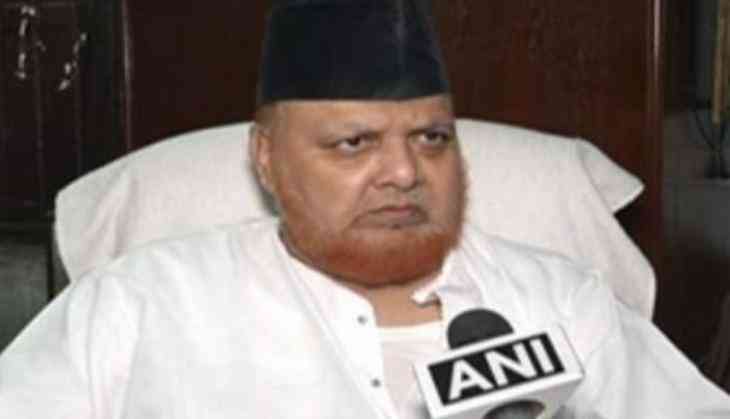 Congress hails Barkati's removal as Shahi Imam (ANI)
Backing the removal of Maulana Noor-ur-Rehman Barkati from the post of Shahi Imam of Kolkata's Tipu Sultan mosque, the Congress on Thursday accused the former of 'politics of polarisation' and said that he doesn't deserve to be called Imam.
"He does not even deserve to be called Imam. The way he makes such inflammatory statements, he cannot be called Imam. Being Imam he involves in politics of polarisation which is not acceptable. The decision to sack him was absolutely right," Congress leader Meem Afzal told ANI.
Dubbing Barkati's removal as inevitable, Congress leader Tom Vadakkan said that decision has been taken in national interest.
"This would have happened anyway because it would have created a situation where there was a dispute between civil and religious authorities. It is in the larger interest of the country and state that such disputes are sorted out at the right time and right authorities," he told ANI.
Earlier, the Bharatiya Janata Party (BJP) also hailed the decision saying that such people who speak anti-India statements should be thrown out of the country.
"These kinds of people should be thrown out of the country. Such persons, who raised pro-Pakistan slogans, doesn't have the authority to be the Imam. He should be sent to Pakistan. I welcome his sacking," Rahul Sinha
Expressing similar views, another BJP leader Dilip Gosh said, "It is unfortunate since Imam is a religious figure. I have been reiterating that the reason he is courageous enough to say anti-India remarks because of the fact that Chief Minister ( Mamata Banerjee) was protecting him. He is a vote catcher. He should have sacked earlier."
Earlier today, the trustees of Tipu Sultan mosque sacked Barkati for his "objectionable and inflammatory remarks against the country".
Refusing to step down from the post, Barkati told ANI, "Terminated, axed, these words don't apply to Imam. Imam is a community head . . . I get a lot of notices every day. Who are they to terminate me? They need to apologise before the media otherwise they will face serious consequences."
Barkati also alleged that the trustees were acting on the behest of Rastriya Swayamsevak Sangh (RSS) and blamed them of siphoning the mosque's property.
Barkati is infamous for issuing fatwa against Prime Minister Narendra Modi and defying Centre' order on the use of red beacon.
-ANI