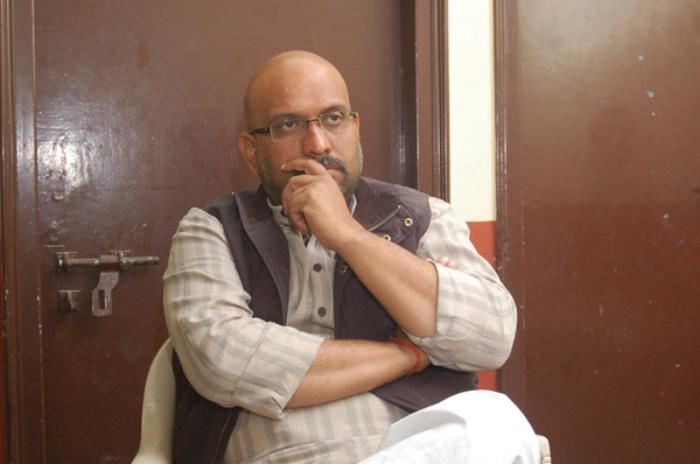 Congress MLA Ajay Rai was today arrested along with 50 others in connection with violence and arson in Varanasi yesterday as the administration cracked down on miscreants in the holy city where the situation was peaceful amid continued police patrolling.
In Delhi, Union Home Minister Rajnath Singh termed as "very unfortunate" yesterday's violence which had left 25 people, including eight policemen, injured and lot of property destroyed and said he had been informed by the state authorities that efforts are being made to normalise the situation.
Schools and colleges remained closed today and traffic on the roads was thin and only few tourists were visible in Godowlia, which was the area worst hit by the violence in the Lok Sabha constituency of Prime Minister Narendra Modi.
In the evening, Rai was arrested for his alleged role in the violence and arson during a march by seers and other local leaders against police action on protesters opposing ban on immersion of Ganesha idols in the Ganga river.
The MLA was arrested as soon as he landed at the Lal Bahadur Shastri Airport in Babatpur here from New Delhi at around 5.30 pm.
Varanasi District Magistrate Rajmani Yadav said Rai had been arrested for his alleged role in yesterday's violence.
Rai, who represents Pindra constituency in the Uttar Pradesh Assembly, had unsuccessfully contested the last Lok Sabha election from Varanasi against Prime Minister Narendra Modi and Aam Aadmi Party chief Arvind Kejriwal.
Earlier, 50 others were arrested in connection with the violence during which mobs went on a rampage, pelting stones and setting afire at least four police vehicles, booths, nearly half-a-dozen motorcycles and some shops. They also hurled crude bombs.
SSP Akash Kulhari said an FIR has been registered against 105 named persons at Dashashwamedh police station. Efforts are on to arrest all of them for there alleged involvement in the violence at Godowlia here.
The SSP said the police were patrolling the affected areas and that the situation was under control and peaceful.
"Whatever happened in Varanasi was very unfortunate. Law and order is a subject related to the state government. I have talked to several officials yesterday and I have been informed that efforts are being made to normalise the situation," Rajnath Singh said in Delhi.
The Home Minister had last night spoken to Varanasi SSP Akash Kulhari to take stock of the situation and asked him to ensure peace.
A large contingent of security forces has been deployed in the affected areas. The situation is "under control and peaceful", an official said in Varanasi.
-PTI