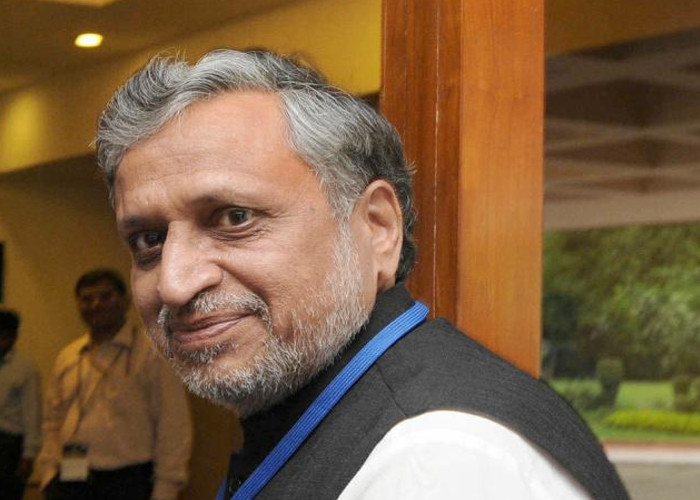 Right ahead of the Bihar Assembly elections, Cobrapost has released an alarming investigation exposing the underbelly of horrific crimes committed against Dalits in the state by the Ranvir Sena (RS), a notorious militia of landlords.
Cobrapost's Associate Editor K Ashish interviewed six RS men who are accused of major massacres in which 144 Dalits were mercilessly killed in the state between 1995 and 2000.
The investigative news portal also spoke to the other people associated with the case including Justice Amir Das, former chairman of the enquiry commission set up to investigate the massacres.
The most significant aspect of the expose is the disclosure of the names of renowned politicos including former prime minister Chandra Shekhar, senior BJP leader Murli Manohar Joshi and former deputy chief minister of Bihar Sushil Kumar Modi and a former Finance Minister.
According to Cobrapost, the RS men confessed that their crimes were financed and supported by political groups. They also accepted that they were trained by Indian army men, both active and retired.
A lookback at Ranvir Sena
Ranvir Sena is landlord militia mainly based in Bihar. This group was formed by Bhumihar and Rajput landlords, to hold back the aspirations of people from scheduled castes and scheduled tribes people by violent means.
The main objective of the cadre was to counter the influence of various left wing groups, including the Communist Party of India, Marxist-Leninist [CPI-ML] (Liberation) in central Bihar, under whom lower caste people were organising themselves.
Within six years, the outfit executed 16 massacres, killing 300 Dalits. On a cold December night (IN WHICH YEAR?), 58 Dalits were butchered by the outfit.
The revelations
Justice Amir Das
Justice Das admitted to Cobrapost: ".Some like Shivanand Tiwary, C P Thakur, Murli Manohar Joshi, Sushil Kumar Modi and others also supported the Ranvir Sena."
He also asserted that leaders like Murli Manohar Joshi tried to pressurise the police to fall in line.
The Justice Amir Das commission of Inquiry which was probing these attacks, was brought to an abrupt halt after the BJP-JDU alliance came to power in Bihar.
On this Justice Das said, "It was closed all of a sudden, without any report or notice. I was not asked to submit the report either. Nitish Kumar was the chief minister at that time and Sushil Kumar Modi was the deputy CM. Modi's name cropped up along with many from the RSS for alleged involvement in the massacre."The accused include Chandkeshwar alias Chandreshwar, Pramod Singh, Bhola Singh, Arvind Kumar Singh, Siddhnath Rai and Ravindra Chaudhry.
Siddhanth Rai (an aide of the Sena Chief Barmeshwar Singh Mukhiya)
Siddhanth confessed to Cobrapost that all the ammunition for the massacres were provided to them by PM Chandra Shekhar from the Indian army, through Surya Dev Singh, a powerful politician from Dhanbad. According to Siddhanth, Surya Dev and Chandra Shekhar were very close friends.
According to Cobrapost, Siddhanth also spoke of the Aibatpur massacre, saying that it was conducted by nine Sena militiamen, but 64 people were named in the FIR by the local police which ultimately helped the murderers get off the hook.Siddhanth was quoted saying: "In India, our religion does not say that if you kill an old man, you won't become a sinner or that if you kill a young man you will become a sinner. then there is no such law which says that if you kill a boy, you will face imprisonment for 20 years, if you kill an old man you get two years jail or if you kill a child you get a term of 50 years. There is no such law.
"Ravindra Chaudhry (accused in the 1995 massacres)
Confessed that he was involved in all the activities executed by Ranvir Sena. He told Cobrapost that the Sena had planned as many as 50 massacres in a single day.