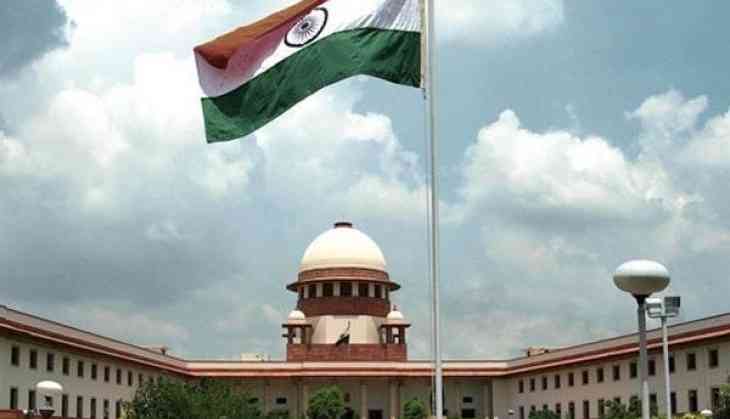 The Supreme Court on Monday directed the Uttar Pradesh (UP) government to submit a report in the case of former chief ministers of the state not vacating government allotted bungalows.
The apex court's three-judge bench, headed by Chief Justice Dipak Misra and comprising of Justices A M Khanwilkar and D Y Chandrachud, has fixed the matter for further hearing after four weeks.
The petition was filed by a Non-Governmental Organisation, Lok Prahari, which sought contempt against those who had allegedly defied the top court's order.
This comes after former chief ministers, Mulayam Singh Yadav and Akhilesh Yadav had on July 12 withdrawn their petitions from the Supreme Court, seeking appropriate time to vacate their official bungalows.
The lawyer, who was appearing on behalf of the father-son duo, asked the bench to dispose off their petition as the former chief ministers have already vacated the government bungalows.
The top court had earlier quashed the law passed by the UP government in 2016, granting permanent residential accommodation to former chief ministers.
While striking down the law, the Supreme Court said that Section 4(3) of Uttar Pradesh Ministers (salaries, allowances and miscellaneous provisions) Act, 2016 was unconstitutional.
The law was challenged by Lok Prahari in the top court. The petitioner had claimed that the UP government had no power to give bungalows to former chief ministers of the state.
Hence, the top court on May 7 passed an order to abolish a law that allowed former chief ministers of the state to stay in government bungalows throughout their lives.
Following this, the estate department had issued notices to six former chief ministers - Narayan Dutt Tiwari, Mulayam Singh Yadav, Kalyan Singh, Mayawati, Rajnath Singh and Akhilesh Yadav.
(ANI)