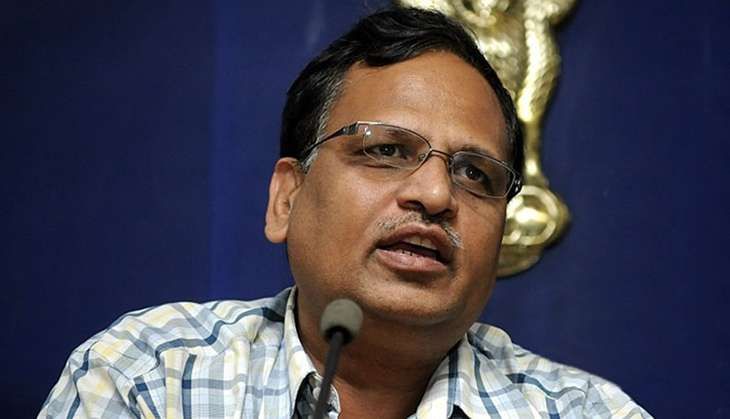 Asserting that prevention is more crucial than treatment, Delhi health minister Satyendra Jain today called on the people of the national capital and asked them to ensure that no stagnant water is around their house, which can serve as breeding ground to the mosquitoes that cause Dengue and Chikungunya.
Jain made an appeal to Delhiites, asking them to take 30 minutes off this Sunday and check their house and its perimeters for any stagnant water.
"Want Delhiites to take 30 minutes out of their time and just ensure there is no stagnant water near their house like in coolers, flower pots, balconies and old tyres. Delhi has 42 lakh houses and if everyone just takes half an hour this Sunday and do the needful, it can make a great impact in preventive measures," he said.
Re-iterating that mosquitoes must not be allowed to breed, Jain asserted that the people can get a head-start on their annual Diwali cleaning and make an effort to be safe.
The Health Minister further assured that every Delhi Government hospital has enough number of beds to admit all infected, adding that he made an appeal to Union Health Minister JP Nadda regarding the issue of beds, which was accepted.
"I met Nadda ji and he heard my request, where all Centre-run hospitals like AIIMS and RML reserve at least 10 per cent beds for fever-related cases. He accepted my case and all arrangements have been made," Jain said.
Re-assuring that there is no need to panic in any way, he stated that every person infected with Chikungunya and Dengue will be treated by the Delhi Government without fail.
"All centre and state-run hospitals and MCD hospitals are being monitored," Jain added.
On 16 September, Jain issued an order declaring Chikungunya as 'dangerous' and directed the Municipal Corporation of Delhi (MCD) to keep a record of all such cases and alert the city government.
Chikungunya and dengue have reportedly claimed 30 lives so far.
--ANI