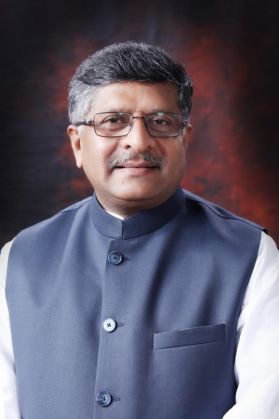 As the internet prepares to emerge from the administrative oversight of the US government on 30 September, India proposes that in its new management by the global online community, governments should have "supreme right and control" on matters relating to international security.
Union Minister of Communications and Information Technology Ravi Shankar Prasad said this at a meeting in Marrakesh, Morocco, which discussed the internet's transition from the US government's direct administration of the Internet Corporation for Assigned Names and Numbers (ICANN), mandated by the US Commerce Department's National Telecommunications and Information Administration under a contract that expires on 30 September this year.
From 1 October, the management of the internet will be handled by the broader global online community under a system that ensure no single entity can control the internet, based on a proposal put together over two years after discussions with businesses, academia, governments and others.
India's proposal to have greater government control over the internet for the sake of international security was made by Prasad on 7 March in Marrakesh. Prasad was accompanied by deputy National Security Advisor Arvind Gupta and chief of cyber security Gulshan Rai, according to The Indian Express.
"While fully endorsing the multi-stakeholder model, the issue of security should also remain in focus, where the government has a very important role to play, as safety and security remains the primary responsibility of the governments," Prasad said. "You must understand that Islamic State has completely changed the world perception on the looming threat of terrorism."
He added: "If the internet is one of the finest creations of human mind, it ought not be allowed to be abused by the few, to unleash terror and cybercrime through dark net and dark webs and other instruments."