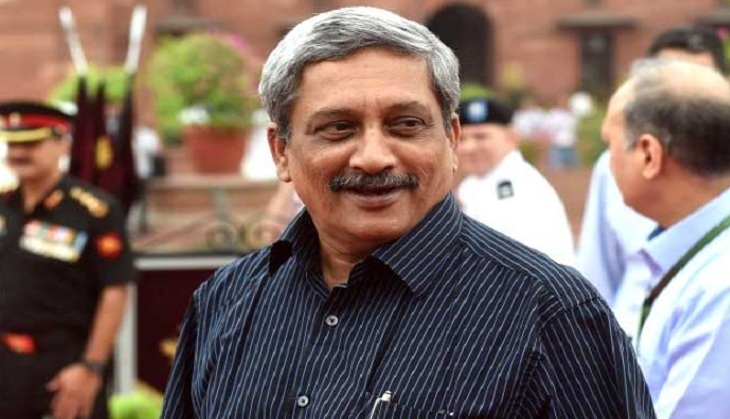 Ahead of Defence Minister Manohar Parrikar's visit to Beijing, a state-run Chinese newspaper has termed India as "the most beautiful woman wooed by all men, notably US and China".
The line was a part of an article titled, 'Indo-US strategic distrust stalls LSA signing', in China's Global Times newspaper. Here's a look at the text of the article: 
"Besides their traditional distrust, the speculation heralding a US-India alliance is also an obvious underestimation of India's ambition for a role of swing-state between superpowers.This is not an unfamiliar role to India. We can still recall how its diplomatic maneuvering had earned itself a special role between the two competing blocs during the Cold War".
"The basic idea is that India would like to continue to be the most beautiful woman wooed by all men, notably the two strongest in the house, US and China".
"Evidently enough, it needs to feel its way forward and try not to agitate China by crossing the bottom line and consequently it declines to discuss the prospect of joint patrols in the South China Sea, despite the obvious interest and much enthusiasm from its American counterpart".
Last week, US Defence Secretary Ashton Carter concluded his three-day visit to India and announced he and his Indian counterpart had agreed in-principle that all the issues regarding a Logistics Support Agreement (LSA) had resolved and that both sides would finalise the text in the coming weeks.
In another article, the Global Times claimed that India's foreign policy has entered an era of non-alignment 3.0, featured by three characteristics: "India, instead of maintaining a neutral position, takes sides with countries like the US and Japan in islands and maritime disputes concerning Asia-Pacific security at the risk of escalating confrontation and conflicts in the region," it said.
"India shirks its responsibilities and distances itself from China and Russia in dealing with some global problems such as the Middle East conflicts in order to avoid confrontations with the West," it alleged.
"(And) finally, it takes advantage of geopolitical conflicts between the US, Japan and China, Russia to gain maximum interests for itself. We hope India won't go too far as a swing power", it said.
- PTI