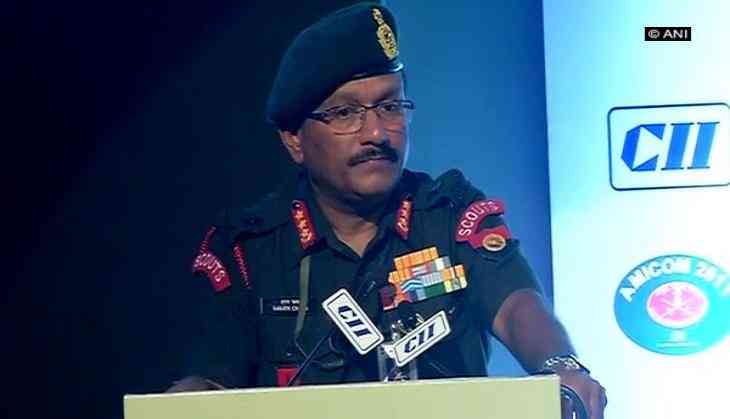 Vice Chief of Army Staff Lt. Gen. Sarath Chand has asserted that China would continue to remain a threat for India in the future.
Addressing a joint seminar of the Army's Master General Ordnance and Confederation of Indian Industry, Lt Gen. Chand said, "On the North, we have China which has a large landmass, huge resources and a large standing Army. Despite having the Himalayas between us, China is bound to be a threat for us in the years ahead."
Chand said that a large portion of Chinese defence spending remains undisclosed.
"As the second largest economy in the world it is racing to catch up with the U.S.," he observed.
Lt. Gen. Chand said that Pakistan, being a smaller country with smaller economy, chose to needle India unconventionally rather than engaging in a full-fledge war.
He also stated that South Asia continues to be one of the most "volatile regions" in the world, adding, "India being in the centre of it, is the security provider for this region."
"India needs to become economically strong in order to have influence in the area and to secure ourselves. The world recognises strength, both economic and military," he added
On 16 June, Chinese troops tried to construct a road through the disputed Doka La Plateau which was physically blocked by Indian troops in the area triggering the present standoff.
-ANI