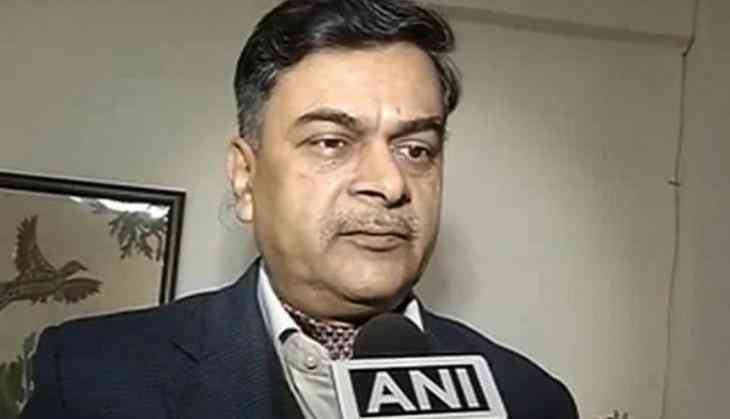 China not only bullying India but rest of world: BJP
A day after Ministry of External Affairs (MEA) said that if China unilaterally changes status quo of tri-junction point then it poses a challenge to India's security, the Bharatiya Janata Party has warned Beijing against making an enemy out of the whole world.
Speaking to ANI, BJP leader R.K. Singh said that changing the status quo in Dokalam will endanger India's vital interests and therefore they cannot withdraw from there.
"China is wrong and as this is a tri-junction that means our boundaries are also involved," he said.
He also said that China should stop making aggressive statements, and says that, this kind of dialogue "goes with the Chinese attitude" which they have been showcasing for the past 2-3 years.
"This they are doing not only with India but the rest of the world. It suddenly started feeling that it has great powers and therefore it can do whatever it feels like and expand as it pleases," he said.
Earlier, External Affairs Minister Sushma Swaraj informed Member of Parliament that all countries, including Bhutan, are with India on the Dokhlam plateau stand-off.
Chattisgarh MP Chhaya Sharma raised the issue of the presence of China in the South China Sea, to which Sushma countered by saying there is no threat to India from Beijing as she "cannot say China is encircling New Delhi in terms of sea presence."
Although the Ministry of External Affairs (MEA) on Thursday reiterated that differences between India and China should and would not be allowed to become disputes and added that communication the two governments have never ceased, nor have been broken.
India and China have been witness to the standoff for long over the tri-junction area of Doklam sector near Bhutan.
The stand-off emerged after the China's People's Liberation Army (PLA) construction party attempted to build a road near the Doklam area.
Bhutan recognises Doklam as its area while China claims it as part of its Donglang region. Doka La is the Indian name for the region.
-ANI