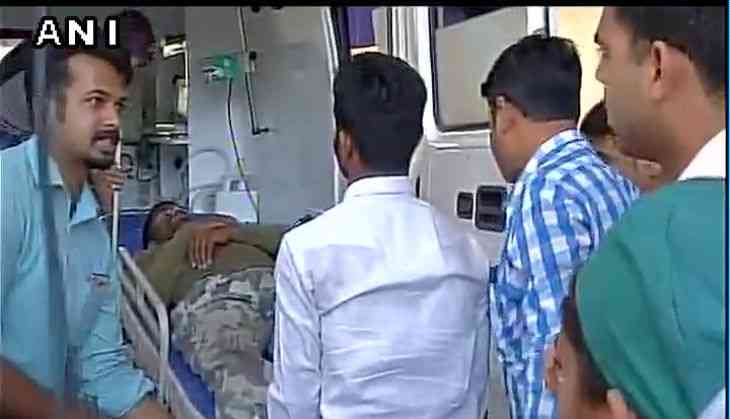 In one of the worst Maoist attacks in years, 25 Central Reserve Police Force (CRPF) personnel were killed on 24 April in Chhattisgarh's Sukma area, while six others sustained injuries, reported ANI.
Nearly 300 Maoists, reportedly armed with automatic weapons like AK 47 and INSAS rifles, attacked the CRPF team that was carrying out a sanitisation exercise for an under-construction road.
A part of south Bastar, Sukma, has been in a firm grip of Maoists for decades and a possibility of roads reaching to their bastion now is prompting them to carry deadly attacks on CRPF.
Earlier this year on 11 March, 12 CRPF men were killed and four were injured in suspected Maoists there. The forces that were attacked had been providing security cover for road construction on the Bheji-Gorkha-Injiram Axis area. The attack was an attempt to halt the construction work.
In the current scenario, the nondescript stretch of road leads to thick forests.
Two roads that are being built by the state government - Injiram-Bheji and Dornapal-Jagargonda - will connect National Highway 30 and state capital Raipur with the remote areas.
The attacks clearly indicate that the road links are not acceptable to the insurgents.
While the Injiram-Bheji road came under attack on March 11, the Monday attack was focused on hindering the construction work at Dornapal – Jagargonda stretch.
The government has at various stages asserted that the construction of roads will bring a breeze of development but the Maoists are not in favour of giving up their stronghold.
Roads mean a passage of development and better connectivity to the remote area for the government, but for the rebels, the image is different. They believe that the carved passage will make it easier for government troops to pierce into their stronghold.
The latest attack amounts to one of the four biggest attacks in last eight years.
In 2013, 27 people, including Congress functionaries V C Shukla and Mahendra Karma lost their lives in an ambush by Maoists in Darbha valley.
On April 6, 2010, 76 CRPF personnel were killed in Dantewada as they were on an area domination exercise.